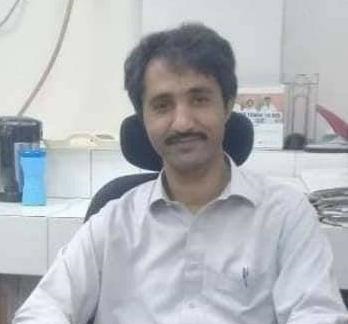 MIRANSHAH: In another incident of target killing, a professor was shot dead by unidentified armed men in North Waziristan tribal district on Friday night.
Professor Dr Walliullah was travelling from his village in Bannu to Mir Ali when he was shot dead by unknown armed men at Mir Ali Bypass Road at 10:00pm. He was a professor of pathology at Bannu Medical College.
Local sources said Prof Dr Walliullah used to come to Mir Ali on every weekend to check patients. The body was shifted to Tehsil Headquarters Hospital Mir Ali for post mortem.
No one claimed responsibility for the murder till filing of this report. Police have filed a report and initiated investigation.
Incidents of violence and target killings have witnessed increase recently in North Waziristan.
On December 29, 2020, four persons lost their lives in exchange of firing between two groups over a land dispute in Mir Ali tehsil.
Local sources said the firing incident happened in Moski village in which four persons lost their lives and another sustained injuries.
On November 30, 2020, four tribal maliks (elders) were shot dead in Mir Ali.
Police said the tribal maliks were targeted when they were travelling in a car at Tehsil Road. The slain tribal elders were identified as Mir Saday Khan, Malik Raza Khan, Malik Abid and Malik Umar Khan, hailing from Alikhel Khaisur.
On November 26, 2020, four people were killed when armed men opened fire at their vehicle in Mir Ali.
Media reports quoting police said four employees of National Engineering Services Pakistan (Nespak) were returning from work when unidentified armed men targeted their vehicle, leaving them dead on the spot.
On November 19, 2020, a target killer was nabbed by local youth when he along with an accomplice was coming back after killing a boy in Khadri (Sur Kot) area. Local sources said two target killers were coming back after shooting dead a boy when the youth of Khadri village intercepted them and caught hold of one of them, while the other target killer escaped.
On November 05, a target killing incident happened in Mir Ali Bazaar in North Waziristan.
Hits: 9