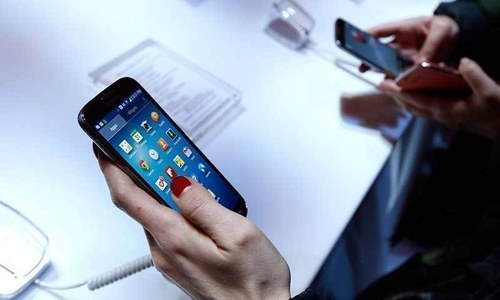 PESHAWAR: The Pakistan Telecommunication Authority (PTA) has allowed telecom operators to provide internet service in Khyber tribal district and some areas of Balochistan.
In a statement, the PTA said the decision has been taken to pursue the government's vision of providing internet service across the country. The PTA said the approval was given after a review of the security situation by concerned departments.
Areas in Balochistan that will now have access to the internet include Kech, Awaran, Turbat city, Panjgur, Washuk and Kalat along the highways N-85, RCDH, N-30 and Awaran-Bela Road.
The PTA said the decision would help residents fulfil their educational, health, commerce, and communication needs. It said that restoration of internet services in other areas will be implemented in a phased manner, subject to review of the security situation.
The statement said the cellular mobile operators (CMOs) will also be directed to upgrade their existing infrastructure from 2G sites to 3G/4G where feasible, and consider network expansion so that better voice and data services can be extended to residents of these areas.
The move to restore the internet in the terrorism-affected areas came earlier this year with a visit of Prime Minister Imran Khan who announced 3G and 4G services in South Waziristan.
With the merger of erstwhile Fata with KP, the provincial government had entered unchartered territory, literally and figuratively, as it faced a unique challenge of implementing effective governance in the merged areas.
To fill the data gaps, the Khyber Pakhtunkhwa Planning and Development Department, Provincial Bureau of Statistics, with the support of UNDP's Merged Areas Governance Project (MAGP) in a joint effort conducted an Accelerated Implementation Programme (AIP) Baseline Survey in 2020 with the financial support of the Foreign, Commonwealth, and Development Office (FCDO).
The findings of the survey reveal that people of the merged districts continue to face difficulty in accessing basic services, including education, healthcare, safe drinking water, municipal services, and internet connectivity.
The survey identified that while 97 percent of households reported owning a cellphone, almost 89 percent of the respondents did not have access to the internet. When it comes to electric supply, 80 percent of the households reported having electricity at home, although electricity was only available 3.4 hours per day on average in the merged districts.
Hits: 1