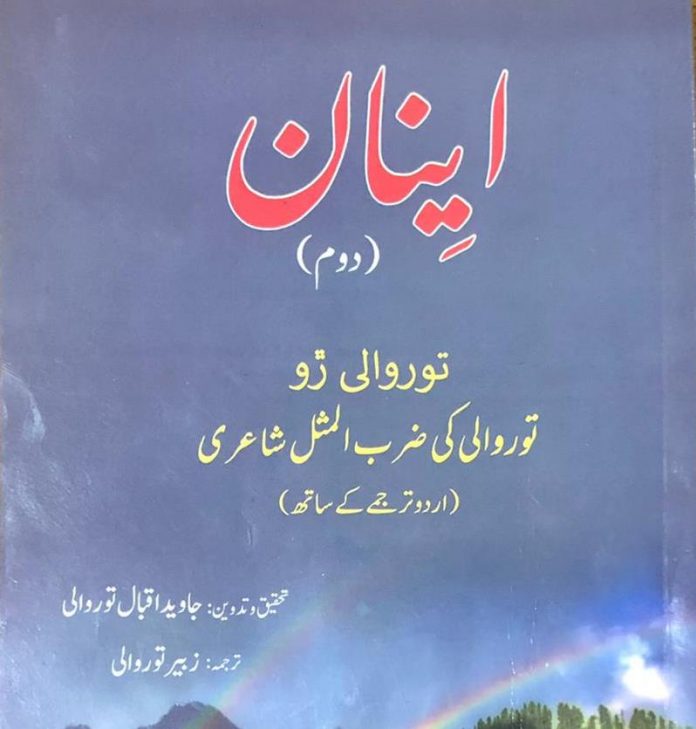 Junaid Ibrahim
SWAT: Three new books have been published in Torwali language in Swat in connection with the International Day for Mother Language and three more are coming soon.
Torwali language is spoken in Swat's Bahrain and Chail area by about 150,000. Torwali is an indo Aryan Dardic language which is considered one of the oldest languages of Swat. Speakers of this language belong to Ancients Dardic tribe who lived in BC era in the area now comprising Swat district of Khyber Pakhtunkhwa.
A social organization, Idara Barae Taleem-o-Taraqi (organization for education and development) based in Bahrain, which worked on preservation, transfiguration and propagation of Torwali language, has sponsored publication of the books. This organization has opened four primary schools in Bahrain valley, and created quality literature in Torwali.
The books launching ceremony of three publications was organized on International Day for Mother Language, while the launching ceremony of three other books is expected soon. The three launched books include Jannah Saib – A biography of Muhammad Ali Jinnah; A biography of Allama Muhammad Iqbal; and Fatima Jinnah biography; while other three other books, which are yet to be launched, include Kashmala (a romantic story) written by poet Iqbal Khan who died recently on 14th December, 2020 in Karachi. Kashmala is first ever written Torwali book. The second book is Einan, which means rainbow, which also includes 'Zu' which is a folk traditional poetry, written by Javed Iqbal Torwali and translated into Urdu by Zubair Torwali. The preface of this book is written by a known writer and critique, Nasir Abbas Niar. And the third book is translation of the Holy Quran's last 10 Surah, and interpretation and explanation.
This is also a big achievement in Torwali language as earlier there was no Torwali translation of the Quranic verses. The editors and writers of these books include Aftab Ahmad, Rahim Sabir, Javed Iqbal Torwali, Sajjad Khan, Fazal Hadi and Zubair Torwali.
The earlier published books of the organization include Torwali Urdu-English dictionary, Torwali folk stories, Torwali speaking (routine usage conversation), books for children, in which course books are also included. The organization also works for enhancing the traditional culture and music of Torwali, where Zubair Torwali has written several research papers on the history, culture and music of the language.
Hits: 0