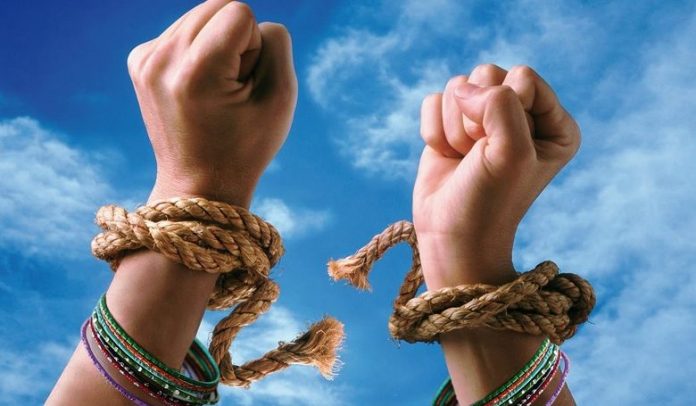 Bushra Mehsud
PESHAWAR: A female government schoolteacher from Utmankhel area of Bajaur tribal district says her husband took her debit card and cheque book from her soon after marriage and he gives her only about Rs3,500 monthly and keeps the rest of salary.
Maryam (supposed name) was educated by her parents despite poverty that is why she worked hard more than her friends with a hope to support her poor parents one day. But after marriage, her husband started receiving her salary.
Maryam, who is serving as teacher for the last 11 years, says whenever she talks about her salary, she receives threats of divorce and being locked inside home. She says she have to take loan from others when her expenses exceed the limit of Rs3,500.
Women work hard in merged districts like men, but they have little autonomy on finances. A woman can't even buy clothes of her choice until she has the consent of her husband. A backward mindest is behind all these problems as it is generally believed that men will lose control over women if they get financial autonomy.
Maryam says despite being associated with a noble profession, she is confronted by inferiority complex due to dominating attitude by men. She says the purpose of girls' education cannot be achieved in a patriarchal set up.
Najma (supposed name) from Waziristan besides looking after her family also works in pine nuts forest. She says women work shoulder to shoulder with men during the season of collecting pine nuts. She says the process is very arduous, but women don't get any financial benefit from it as men believe that they are looking after the women and they don't need money.
"Women have their own particular needs and little desires and they need money to do that, but men are not willing to let that happen," she told TNN.
The government takes different steps from time to time to empower women. As many as 44 vocational training centres for women have been set up in merged districts where women are learning embroidery, sewing and other skills.
Naheed Afridi, hailing from Khyber district, runs a platform Takra Qabaili Khor (courageous tribal sister) for women's rights, says women in merged districts don't have autonomy on any financial matter. She says women in merged district in most cases don't get share in ancestral property. She says it is a long-term struggle, and there is no short-cup for achieving rights for women in tribal districts.
Naheed says it is true that men dominate women in tribal set up, but women have not been groomed on financial matters and they are not able to do anything without help of male members of family. She said the government and society at large must play role for empowering women in merged areas.
Hits: 0