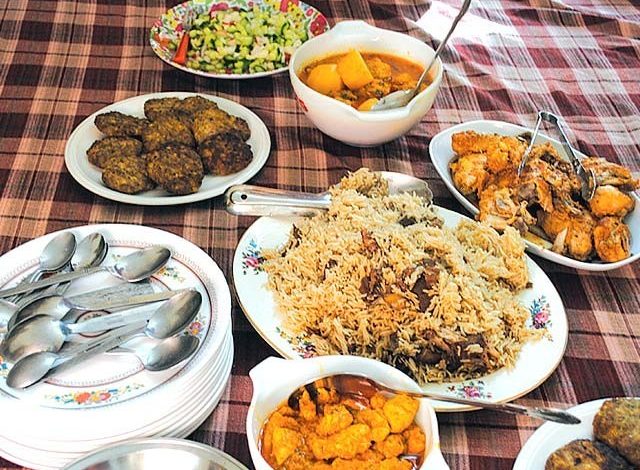 Rani Andleeb
PESHAWAR: The holy month of Ramazan brings a lot of blessings and according to Islamic teachings it gives an opportunity to the faithful to seek forgiveness and mercy.
It is a common observance during Ramazan that despite all economic difficulties, inflation and other related issues, the Dastarkhwan (dining spread) of almost every household is seen full with different kinds of dishes during Sehr and Iftar. This is the miracle of Ramazan that every faithful gets enough food to fulfil his religious obligation of fasting.
During Ramazan, the feeling of sympathy for others is on higher level and every Muslim tries to help his/her neighbours, relatives and other people in different ways, and particularly share their food with them during Sehr and Iftar.
The distribution of food packages among deserving people by welfare organisations is a common practice during Ramazan.
Similarly, on the occasion of Eid, the faithful again try to help the needy people, and buy clothes and other necessary items them for the occasion so that they could celebrate the event with happiness.
So the public mood generally remains positive and passion for helping out each other is admirable during Ramazan. However, when it comes to government performance, it is always observed that the inflation-bomb lies in wait for the public as soon as the holy month begins or even before the start of it. The poor people are burdened with high prices of food items, while the price control committees remain missing from the scene most of the times. As a matter of fashion, the government ministers and advisers keep on making statements of giving relief to masses during Ramazan, but nothing of sorts is visible practically.
Vendors and shopkeepers fully cash in the needs of customers and fleece them mercilessly. The general public is always seen asking the question why the government always fails to stop the profiteers and provide relief to people.
In developed countries, the prices of essential commodities come down during religious festivals to facilitate the people, but the situation is quite contrary in Pakistan where sky-rocketing prices always dampen the festivities of occasions like Ramazan and Eid.
Hits: 3