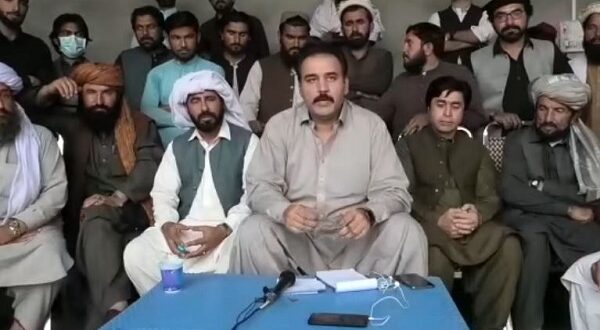 BANNU: Member Khyber Pakhtunkhwa Assembly from the ruling Pakistan Tehreek-e-Insaf (PTI) Naseerullah Khan Wazir has launched a reforms movement in South Waziristan tribal district.
The movement has been launched to resolve the land dispute and persuade the government to bring reforms in police, judicial, education and healthcare system. The people of South Waziristan will hold consultations and visit different parts of KP and then stage a sit-in outside the Chief Minister House in Peshawar on March 30.
Naseerullah Khan Wazir said during his visit to Bannu that the people of merged tribal districts are deprived of basic facilities of life even after merger with KP. He blamed the Sartaj Aziz-led committee, established by the former government for ascertaining the viewpoint of tribal people before the merger, for the current state of affairs, and added that the committee did not properly record the problems and needs of the people of erstwhile Fata. He said the government must display seriousness in resolving the land dispute between Dotani and Zalikhel tribes in South Waziristan.
Naseerullah Wazir said the police system must be strengthened and writ of the government must be established in true letter and spirit. At the same time, he said, the Jirga system must also co-exist with the judicial system to ensure speedy resolution of local disputes. He said the Levies and Khassadar personnel must be given equal incentives like the personnel of KP Police. He said it is wrong to put all the blame of problems in merged districts on the ruling party. He said he has decided to convey the problems of people to the higher authorities in an organised manner.
Naseerullah Wazir said a sit-in would be staged outside the Chief Minister House on March 30 and a Jirga will also be selected from all the merged districts to hold meetings with the chief minister, governor and corps commander.
The Awami National Party (ANP) has also initiated efforts for resolution of land disputes in merged districts. On March 11, the ANP set up a special committee to work for resolution of land disputes in South Waziristan and Bajaur tribal districts.
Hits: 1