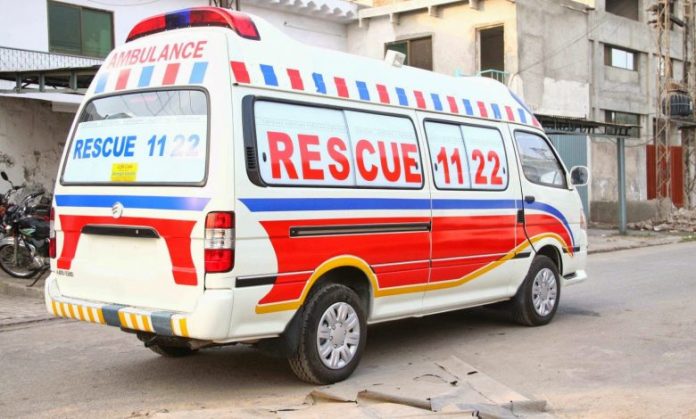 PESHAWAR: Pragmatic steps are being taken by the Khyber Pakhtunkhwa government to expand the scope of emergency services of Rescue 1122 to every tehsil of Waziristan.
This was stated by KP Minister for Relief, Rehabilitation and Resettlement Muhammad Iqbal Wazir during his visit to the newly established Rescue 1122 centre in Wana sub-division of South Waziristan tribal district on Friday.
The minister appreciated the efforts of the district administration in ensuring the functioning of Rescue 1122 in Wana. He assured the district administration of full support in making the Rescue 1122 all services operational and provision of necessary facilities in this regard.
Assistant Commissioner Wana Bashir Khan briefed the Minister regarding the performance of the Rescue 1122 Wana Centre and the existing facilities. The minister appreciated the officials of Rescue 1122 over excellent performance in a short span of time.
Ramazan bazaars
Assistant Commissioner Wana visited Ramazan Sasta Bazaar and monitored the availability of food items on subsidised rates.
The assistant commissioner directed the concerned officials of the district administration to ensure availability of all food items and groceries at prescribed prices. He warned the butchers not to collect more than the stipulated rates or else they would face stern action.
South Waziristan Deputy Commissioner Khalid Iqbal has issued clear directives to check the availability of all food items during Ramazan.
The assistant commissioner said that Ramazan Sasta Bazaar was playing a key role in providing direct relief to the people and it would be inspected on a daily basis so that relief could be provided to the people in a transparent manner.
The assistant commissioner also visited Ehsaas Cash Distribution Points and urged the staff there to serve the people selflessly. He said stern action would be taken if any irregularity was found in the provision of funds to the needy people.
Development projects
Earlier on Thursday, the KP Provincial Development Working Party (PDWP) approved 14 development projects. The approved projects include allocation of Rs40million for Peshawar beautification project for landscaping around Motorway, GT Road, Jamrud Road, and Ring Road.
A project at a cost of Rs240 million was approved to strengthen and enhance the capacity of village council and neighbourhood council in merged districts. An amount of Rs30 million was approved for the construction of the complex building in Maidan, Lower Dir.
Hits: 0