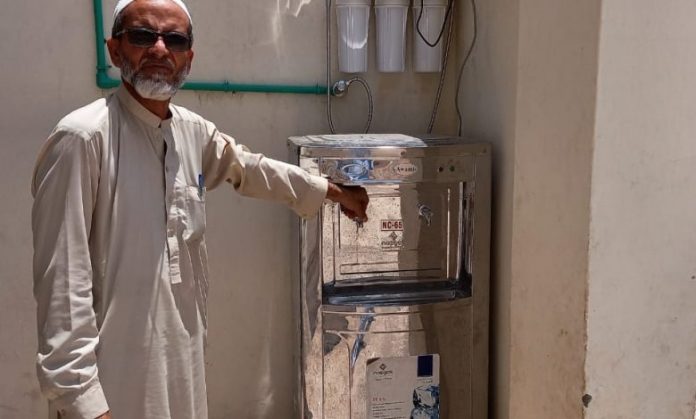 BARA: The only basic health unit (BHU) in Bazgarha in Kamarkhel area of Bara tehsil in Khyber tribal district is deprived of basic facilities and particularly the unavailability of clean drinking water is troubling the visitors and staff the most.
The area people have called upon Member National Assembly Iqbal Afridi and Member Khyber Pakhtunkhwa Assembly Bilawal Afridi to provide funds for the water supply scheme of the hospital from their personal development fund and resolve this issue.
Haji Maroof Afridi, who has provided the hospital building on rent, said a water supply line was provided to hospital from a stream in the area, but it is now insufficient for providing water to hospital and nearby population which is increasing rapidly. He said the Public Health Department and Health Department of Khyber tribal district have been informed about the situation. However, he said the hospital is still deprived of facility of clean drinking water.
The local council chairman Mohibullah Afridi and Development Network president Muhammadullah Afridi expressed concern over lack of water facility in the basic health unit and asked the local members of national and provincial assemblies to visit the hospital to have a better idea of the situation. They said the hospital is becoming non-functional due to unavailability of water. They said the hospital staff is also facing difficulties in carrying out their responsibilities due to unavailability of water. They said the quarter established in the hospital have also become useless due to this problem as there is no concept of life without water. They said the quarter will be utilized by the hospital staff for residential purpose if water is provided and then staff will be available all the time for serving the visiting patients.
Currently the patients are facing difficulties due to lack of water supply, and the problem has intensified during the heatwave. The area people said the concerned authorities, particularly the elected representatives, must pay heed to the problem as it is their responsibility. They said this problem needs urgent attention by the concerned authorities. They also demanded resolution of other problems facing the basic health unit.
Hits: 2