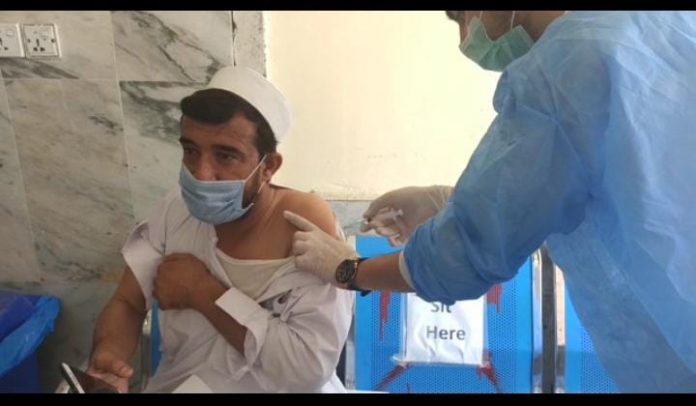 Aneela Nayab
PESHAWAR: It is quite unfortunate that the polio vaccination campaign always remains affected due to propaganda against it, but in an encouraging sign, response to corona vaccination in Pakistan appears to be much better.
Pakistan and Afghanistan are the only countries in the world where wild poliomyelitis is endemic, and together constitute one epidemiological block. Pakistan has achieved a lot in reducing the number of polio cases, but the dream of polio-free Pakistan is yet to be achieved. The crippling disease causes lifelong disability, but still there are some stubborn parents who succumb to propaganda and risk the lives of their children, by refusing polio vaccination.
The main reason behind Pakistan's failure to achieve the status of polio-free country is the refusing parents, while the second reason is law and order challenges. So far, 45 polio cases have surfaced in Pakistan this year, with Khyber Pakhtunkhwa reporting more cases than any other province.
However, response to corona vaccination is overwhelming and it has got popularity within a short span of time. People from all age groups are administering corona vaccination to save them and others from the disease. Even those, who are opposed to polio vaccination, are undergoing corona vaccination. Pakistan did not spend as much on corona vaccination as it spent on the awareness campaigns of polio vaccination, but the results of corona vaccination are more encouraging.
As was expected, negative elements also tried their hand at propaganda against corona vaccination like it will cause infertility or grow unwanted hair on women. The main propaganda was that the vaccine will cause death after two years. However, with development of media, the awareness level of people is good enough to ignore such misleading propaganda.
Corona vaccination in Pakistan started with a bit of delay, but it is in full swing now and people from all age groups can now go for vaccination but just sending an SMS to 1166 and then go to any vaccination centre of their choice. Over six million people have undergone corona vaccination in Pakistan so far and the process is going swiftly.
Like corona, the challenge of polio could be tackled only if people show maturity and fully cooperate with the government in vaccination.