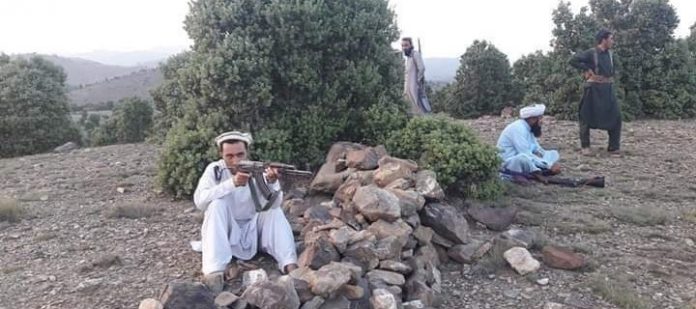 WANA/KHAR: Clashes have erupted again over land dispute in South Waziristan and Bajaur tribal districts over which the local people have expressed grave concerns and asked the authorities to take notice.
On Thursday, clashes resumed between Dotani and Zalikhel tribes of South Waziristan in which at least two persons lost their lives and three others were injured. Both sub-tribes of Ahmadzai Wazir tribes are at war and clashing for the last one month in which several persons from both sides have been killed and injured.
Local sources said clashes continued the whole day between Dotani and Zalikhel tribes in Speen Tangi area on Thursday in which both tribes used heavy and light weapons. Police sources said the slain people belong to Zalikhel tribe and they were identified as Naqeeb and Ghazi Marjan. One of the injured was from Dotani tribe, while two others, Jalal Khan and Bakhmal Khan, belong to Zalikhel.
Official sources said the clashes were continuing and both rival tribes were making advances against each other. The local people feared more casualties if the clashes continued like this and appealed to the government and local elders to intervene to control the situation. They said although the district administration has imposed Section 144 in Wana under which display of arms and pillion riding is banned, but still clashes are continuing for the last several days which speaks volumes about the failure of the administration.
On February 20, six people reportedly died and several others are injured in clashes between the two tribes.
Earlier, the activists of different political parties and groups in South Waziristan including Awami National Party (ANP), Jamaat-e-Islami (JI), Pakistan People's Party (PPP), Jamiat Ulema-e-Islam, Pakhtun Tahaffuz Movement (PTM) and others at a press conference alleged that the government and district administration were responsible for the clashes in Karkanra area as they have been unable to resolve the dispute according to available documents.
Meanwhile, Miangan and Shamozai tribes in Utmankhel area of Bajaur clashed over ownership of a mountain on Thursday. The firing continued between the two tribes for several hours in which some houses were damaged and there were also reports about killing of some cattle on both sides.
A huge contingent of police reached the spot and started negotiations with the clashing tribes. Member Khyber Pakhtunkhwa Assembly from Lower Dir Bahadur Khan also reached the spot and helped in negotiations process. During talks, both tribes agreed on ceasefire for six months.
Hits: 1