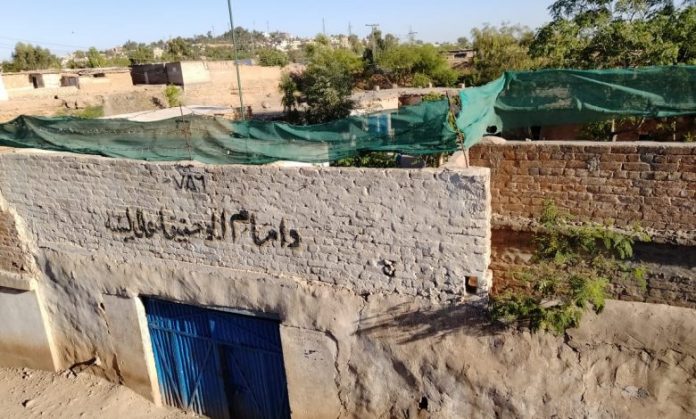 Shams Afghan
KOHAT: The Afghan refugees living in Kohat have alleged that some local people want to occupy the sole higher secondary school in their camp and they are not allowing the students to study there.
Malik Umar, a resident of Gamkol No. 3 camp for Afghan refugees, told TNN that Imam Abu Hanifa Higher Secondary School is functioning in the area for the last 40 years which was previously looked after by the officials of Afghan Commissionerate, but they left its look after recently. He said the Afghan refugees started paying from own pocket to continue studies of their children. He said the population of the camp is about 17,000 and about 1,000 children are enrolled in the school and there is no other higher secondary school nearby.
Malik Umar said the salary of 18 teachers in the school is being paid from fee submitted by the students. He said some local people have recently started teasing the school administration with a claim that the land of the school is owned by them and they constantly disrupt academic activities in the school. He said the school is currently closed due to coronavirus, but recently a local person had locked it over ownership claims.
Malik Umar said the academic activities must not be disturbed and the ownership dispute must be resolved immediately.
Station House Officer (SHO) of local police station Iqbal Khan said police have not received a formal complaint over the matter. He assured that the police will fully cooperate with Afghan refugees if the issue is brought before them.
Officials of Afghan Consulate in Peshawar said the school is not registered with them.
Mustafa, a matriculation student at the school, told TNN that this is the only higher secondary school in the entire area. He said a local person is claiming ownership of the school land and planning to establish a market on it, which has left the students' future uncertain. He said the Afghan refugees in the camp are already facing many difficulties, and their problems would aggravate if the facility of education is snatched from them. He demanded the government to resolve the issue or arrange admission of students of the school in other schools to save their future.
Hits: 0