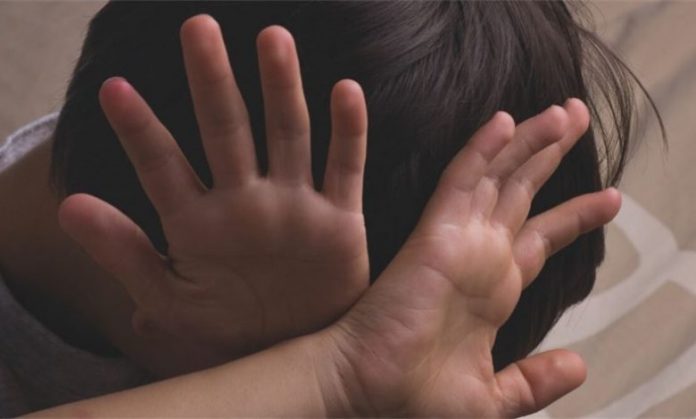 Rifaqatullah Razarwal
PESHAWAR: An eight-year-old boy who became victim of sexual abuse says the abuser put hand on his mouth and took him to a deserted place where he subjected him to sexual abuse.
The incident happened in January this year when the child was going to madrassa and a person grabbed him on the way and took him to a deserted place for sexual abuse. The accused put a hand on the mouth of the child when he started shouting. Medical report confirmed sexual abuse of the child after which he was advised to take rest.
Sahil, an NGO working for rights of children who become victim of sexual violence, said in a report that 4 percent increase was witnessed in children sexual abuse incidents in 2020 as compared to 2019 in Pakistan. The report claimed that average eight children become victim of sexual abuse in Pakistan every day. The report said most of the culprits involved in sexual abuse of children are relatives or other close people who are already known to family. The report said that in 2020, 1,780 cases of sexual abuse of children were such that the culprits were acquaintance, 109 such crimes were committed by people on job and there were 109 cases in which the family members were involved.
Opinion of rights activists
Human rights activist Imran Takkar said while talking to TNN that such reports highlight the gravity of the issue and need for resolving it.
He said the Sahil report has only taken into account the media reports, while several other sexual abuse reports are either not reported by the victims or not shared by police with media. He said awareness level among people about reporting of sexual abuse incidents has increased considerably as media has played an important role in this regard.
Imran Takkar said that according to police report of previous year, 323 sexual abuse incidents were reported in Khyber Pakhtunkhwa in 2020, which is an increase of 75 percent from 2019. He said four children were killed after sexual abuse in KP in 2019, while seven were killed in 2020. As many as 465 accused involved in such incidents were arrested, but most of the suspects were released due to weak prosecution. He said incidents of sexual abuse of children are continuously happening, while proper steps are not being taken for the victims to come out of trauma.
Psychological impacts
Eminent psychiatrist Dr Mian Iftikhar Hussain said children usually are sensitive and sudden incidents of violence leave an impact on their mind. He said such children tend to blame themselves for their fate due to which they always remain in a state of despair, fury and fear and they don't trust anyone in life.
"In many cases victims blame themselves even after many years of the happening mainly because they don't know how to come out of the trauma," he told TNN.
Dr Iftikhar said victims of sexual abuse usually don't take interest in routine activities participated by other children and they tend to stay alone most of the times. They mostly remain unable to express their views.
Dr Iftikhar said it is imperative for the parents to tell their children about good and bad touch. He said the children should know who can touch them and who can't. He said the children who become victim of sexual abuse must not be left alone and efforts must be made for their confidence-building. They must be encouraged to express themselves freely and mix up with other children and feel normal.
"We must enhance the children of such children and assure them that they are innocent and they must not blame themselves for what has happened with them," Dr Iftikhar said.
KP Child Protection Act
The Act was passed by the KP government in 2010 according to which units will be established in every district for protection of children and counselling of victim children.
The Act says Social Welfare Department will be responsible for look after of such children. After inspection, security, food, education, health and other facilities would be provided to victim children. The district administration has been bound to visit the residence and school of the victim child and inform the people present there about steps to stop the incidents of child abuse.
The law empowers the Peshawar High Court to establish child protection courts on district level. Such courts have already been opened in Swat, Kohat, Bannu and Dera Ismail Khan besides four other districts. The law provides for protection of privacy of the victim family imprisonment from seven to 14 years along with fine for culprits involved in such crimes.
In our society, life becomes difficult for a child who becomes victim of sexual abuse. In the incident discussed above, a case was registered by police, but the family of the accused forced the victim family to enter patch up with them on gunpoint. The child was sent to his uncle's home to stay away from his village and taunts of local people.
Hits: 0