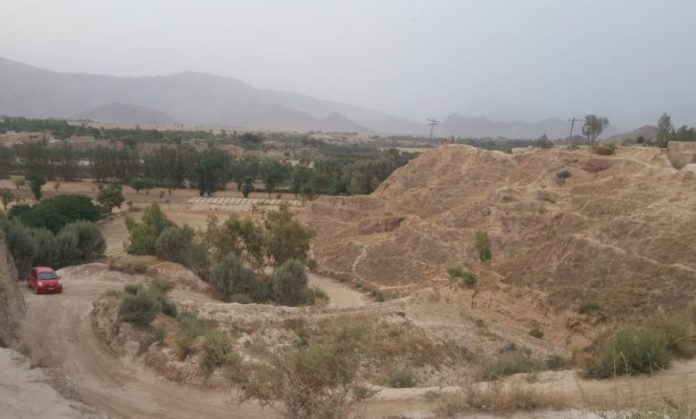 GHALLANAI: The remote Shah Baig area of Mohmand tribal district having a population of thousands is deprived of basic facilities of life even in this modern era.
The residents of the area are living their lives under the sense of deprivation since the creation of Pakistan. This remote area of Haleemzai tehsil is inhabited by people from Daim, Yasin, Sado and Alam Baig Kor sub-tribes.
The state of education and literacy could be gauged from the fact that there is no high school for boys or girls primary school in the entire area. Many girls and boys remain deprived of education due to this situation. There is no road network, and the existing unpaved routes are very difficult for travelling. There is no animal dispensary in the area either and people had to take sick animals to other areas for treatment or had to slaughter them if they cannot afford treatment and travel.
People of the area have made their own arrangements for electricity supply, while the WAPDA officials are least bothered about this dangerous situation.
Local people said Shah Baig area has rich underground water resources which need to be tapped to boost agriculture sector. Most of the people in the area depend on agriculture for their livelihood, but the government is not paying any attention to this sector. The area people said the lands of the areas can be made fertile and agriculture produce can be increased manifold if incentives and facilities are provided to local farmers.
The people of Shah Baig said they are also citizens of this country and they must be treated as such. They said all basic facilities which are available in the rest of the country must also be provided in Shah Baig area. They said the government must pay special attention to establishment of schools, roads, health centres and provision of electricity and clean drinking water in the area. They said these steps are necessary to address the sense of deprivation of the area people. They said establishment of schools in Shah Baig is needed the most as no area can make development without education.
Hits: 1