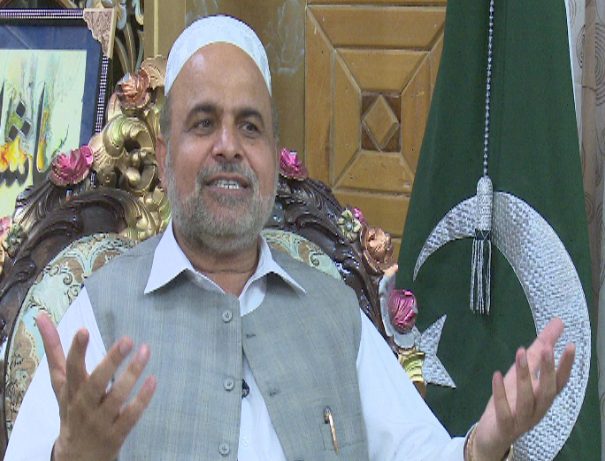 PESHAWAR: Former member of the National Assembly Al-Haaj Shah Jee Gul Afridi has registered a new political party, Pakistan Tehreek-e-Islahat with the Election Commission of Pakistan (ECP).
According to sources in the ECP, Shah Jee Gul Afridi is chairman of the party, and Habib Orakzai is deputy chairman. The black and green colours have been used in the party flag.
Last month, Shah Jee had announced formation of a new political party to pursue its reforms agenda. He said the party will be formally launched on August 14, 2021 at a huge public gathering in Islamabad.
Addressing a gathering of supporters in Jamrud, the former lawmaker had said his party will serve the people from Chitral to Karachi.
The former lawmaker said it was due to efforts of his supporters that former Fata was integrated into the rest of Pakistan through 25th constitutional amendment. He said his party will make efforts for swift development of merged tribal districts and persuade the government to fulfil all its promises with the people. He said it is a matter of great satisfaction that due to efforts of his supporters, the monopoly of former political agents came to an end in merged districts and now the rule of law will prevail.
Shah Jee expressed grave concern over law and order situation in neighbouring Afghanistan and said peace in Pakistan is not possible without peace in Afghanistan. He said the people of merged tribal districts have totally rejected the slogan of so-called 'Lar au Bar'. He said the proponents of this slogan are not sincere with Pakistan and Afghanistan.
Shah Jee, whose family wields considerable political influence in Khyber district, said that with the support of masses, the obsolete system in erstwhile Fata came to an end, and with same zeal, the theory of 'Lar au Bar' will also meet its fate.
Shah Jee then said at another rally of supporters in North Waziristan that he was invited by large parties to join them, but he decided to form his own political party to pursue a reforms agenda. He said he was confident that the ideology of the party would get great support among the masses.