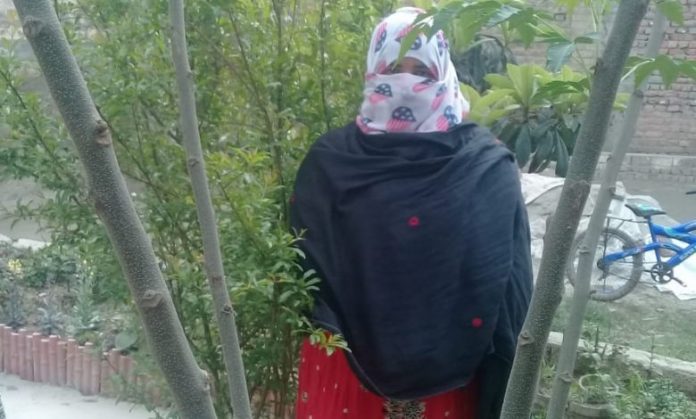 Rifaqatullah Razarwal
CHARSADDA: The life of Shehla from Charsadda changed the day someone taunted her father not to work so hard 'uselessly' as he had five daughters and no son.
Shehla made an announcement that she would prove to be the 'son' of her parents and decided to step out of her home to work like men to support her family.
The 23-year-old Shehla, who was known as Saleem outside her home, used to work in the fields with her father. Shehla said she has four sisters and no brother and her father, who was weak due to age factor, used to work hard to make ends meet.
"When I decided to step outside home for work, my father used to introduce me to men as Saleem. I used to wear men's clothes and started farming, selling clothes, construction work and other odd jobs," she told TNN.
The brave girl said all her sisters were elder than her and she contributed in their marriages and also arranged medical treatment of her ailing mother from money earned through difficult jobs. She said it was very difficult and challenging for her to work along with men, but it was a better option than seeking help from someone.
Nowadays, Shehla works as a waiter in women's lounge of a wedding hall. She said she has also helped about a dozen other poor girls of his village in getting the job of waiter who receive Rs500 daily remuneration. She said the job is wedding hall is not a permanent work, therefore, she also works as a labourer with men when no work is available at wedding hall. She believes that there is not even a single task in this world which is not possible for women.
Shehla said she has also convinced a woman beggar to earn with dignity and she has agreed to work in the wedding hall.
In her journey towards achieving financial stability and supporting her family, Shehla also faced some harassment attempts, but she was brave and courageous enough to fight it out.
Shehla said one day a man took her to a market on pretext of giving her job. She said the man asked her to sit in a room and when he tried to get closer she slapped him and started shouting. She said people in the market came there and beat the man black and blue.
Shehla believes that men cannot touch women if they are strong and have courage to resist harassment attempts. She said she would like to advise all girls to stand on their own feet instead of depending on others.
"The country will rise if our women rise," she added.
Hits: 0