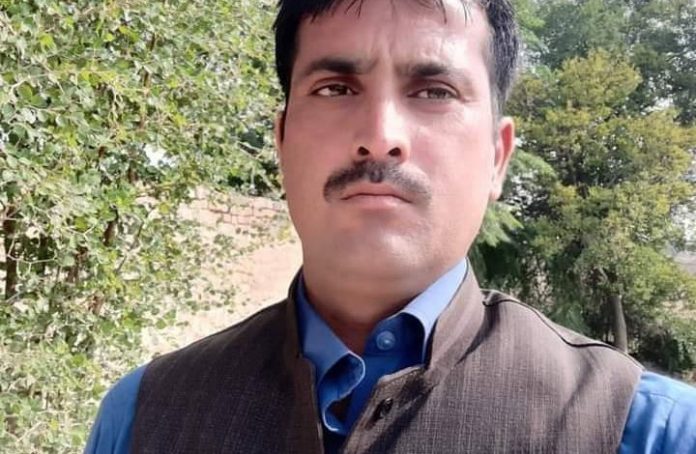 KARAK: The office holders of Karak Press Club have demanded arrest of killers of journalist Waseem Alam and Shuhada package for the victim family.
After the murder of journalist Waseem Alam by unknown culprits on Saturday night, Karak Press Club office-holders called a meeting and passed a resolution which condemned the murder and demanded the government to provide Shuhada package to his family and arrest the culprits immediately.
On Saturday, unknown armed men shot dead Waseem Alam in Methakhel area of Karak and escaped the scene. Waseem Alam was joint editor of Sada-e-Lawaghir, a local newspaper. Police have filed a case and search for the killers is underway. The relatives of the slain journalist are not satisfied with the pace of police probe and they are demanding arrest of culprits without delay. The victim family also expressed concern over the fact that the news about the tragic incident was only highlighted by TNN, Karak Press Club and just a tweet on social media and no other large media group highlighted the issue which is a matter of grave concern for them.
The journalist community has expressed grave concern over the murder of media person and demanded punishment to the culprits.
On December 07, 2020, a journalist was shot dead inside his house in Madina Colony in Dera Ismail Khan.
Police said two unidentified miscreants came on a motorcycle to the house of journalist Qais Javed, who belonged to a minority community. As Qais was not present at home at that time, the armed men waited for his arrival in the street. When the journalist entered his house, the armed men knocked at his door, and when the door was opened the armed men shot a single fire into the stomach of Qais which proved fatal.
Qais worked as a cameraman for Geo News for 10 years and recently he was working on his own web channel Ehad Nama. The body of the journalist was handed over to heirs after post mortem.
Police launched investigation into the murder. The family members of the slain journalist said they did not have enmity with anyone.
Hits: 11