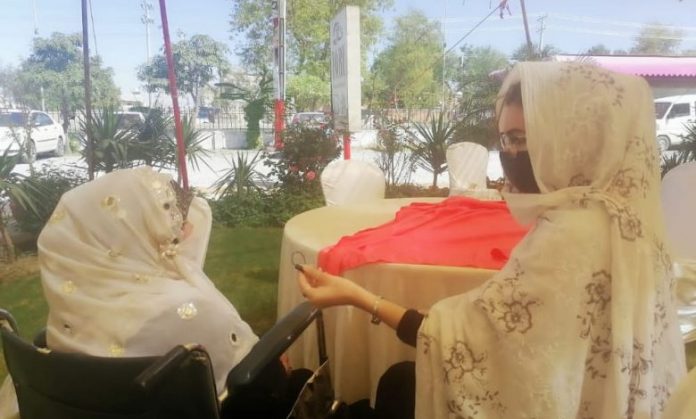 Sidra Ayan
So from childhood, every human being wishes to join one profession or another,  when they grow up but since childhood, I did not have a clear idea in my mind. If there was anything, it was just the thought that I needed to do a lot in my life.
With every passing day, I discovered a hidden talent inside me. My penchant was more towards music, poetry, art and many other competitions that used to be held in school. While I was highly appreciated for my talents, on other hand I was also heavily criticized.
Some teachers and family members thought that I would not be able to do anything in my life. I was told many times that you are doing nothing but just wasting your precious time and you will soon realize this.
My friends would look at my hobbies and say that I live in a world of dreams and fantasy but little did they know that I had intentions to turn my dreams into reality.
Almost in the ninth grade, I felt that I have to go further in the field of journalism because at that time I had suddenly developed an interest in photography, videography and editing.
Then I would do nature photography, edit those photos, make videos on them and then I would get happy and excited upon watching those videos again and again. Meanwhile, if anyone was unhappy, it was my family, they felt that my future was lost to those photos.
There was a time when I had to tell my family that I have to choose a specific field and I wanted to go into journalism. Despite all the differences, I chose journalism because by then journalism was not a hobby but had become a necessity. After all, I had started to understand society. I was beginning to understand the attitudes of people. I had started to recognize the faces of those who did injustice in the guise of justice.
I had recognized the eyes that violated the dignity of women. I had to demand justice from all of them or snatch their cloak of piety. My passion for singing, painting, poetry, writing novels and the idea of promotion of my work through my field was left far behind.
I was the first girl in my family and in my village to step into the media field against all odds. No one criticized me directly on my face because of my excellent ability to be witty, but many things were said behind my back, that she chose a field like the media despite having such a strict brother. Some even said that her father was so strict that she would not go out of the house without wearing a burqa. But here I am wondering what my burqa has to do with my field? Can't a journalist wear a burqa?
Then there was the fact that if any of my school fellows met me somewhere and found out that I was a journalism student, her jaw would drop open as if I was sinning and she would have to lie down in my grave.
Well, whatever it was, it passed. I thought I would get to do a lot of practical work for the university, but there was something else in store for me.
First of all, we were being taught courses that we had repeated almost all the time in school. The rest of the time, supporters of different political parties would throw mud at each other and argue for hours, which would result in fights.
Soon after going to university, I realized that nobody is going to do anything for me. If you want to do something, if you want to prove yourself you have to work hard for yourself.
When my second semester had started, I gave an audition for a government radio program and got selected on the first attempt. It also proved to be a difficult time for me, for I had never seen so many things, objections, criticism, and opposition in my whole life. But I thought to myself that this is the time. Either retreat or stand strong. The damage caused by people's opinion is already done. After having taken the first step I need to take the second step as well to complete this journey.
Then along with education, I started my practical work and besides the criticism of people, I also got the opportunity to do a lot of work in which I also dubbed an Urdu drama, did various courses, took many reporting training, and internships as well.
Also, I did take online classes as well as teaching and found Tribal News Network, an excellent platform that encouraged many girl students like me by training them first, then providing many job opportunities including pay. Moreover, it appreciated our work and gave a good recognition along with experience in the field.
Today I am very happy that God allowed me to speak out against the oppressor through my pen, and made me encourage those who are unaware of their rights and deprived of their rights to do so.
I'm proud to be able to support women, eunuchs, and all the poor and oppressed people I just thought of helping.
But even today, there has been no shortage of criticism of me, of my work. Even today I am facing a lot of problems while reporting.  Sometimes the doctor is not giving an interview because he/she goes to their clinics. And sometimes the policeman refuses to provide information about a case.
Despite understanding that it is for the welfare of the people. While others ask for their benefit instead of giving an interview. Women are not allowed to talk about their problems.
But whether the media is free or not, my job is to fulfill my duty with complete responsibility and in the light of the ethics of Journalism.
The problems I have in the field may be the same for many years to come or maybe forever, but I still have to work, as much as I can, to speak up for people's rights.
I believe that if you ask any successful person, he/she must have faced many problems, made many sacrifices at one point in his life. The people who criticize you today, at the end of the day will run towards you to take selfies with you. Because those who criticize can only criticize in life, my spirits are not so hollow that they are broken by someone's words.
============================
The writer is a reporter of Tribal News Network at Mardan. She is one of the twelve female journalists TNN trained and mentored as part of its fellowship program from Mardan district in the year 2020.   
Hits: 5