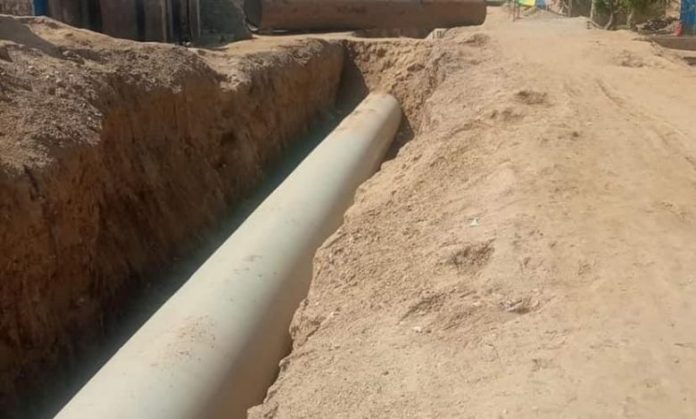 JAMRUD: The residents in Mando Tokoti area in Jamrud tehsil of Khyber tribal district are facing difficulties due to sluggish pace of work on Warsak Canal remodeling project.
The area people said the work on remodeling of Warsak Canal in Mando Tokoti is very slow due to which they are facing difficulties. They said work on the project was launched four months ago, but it could not be completed yet. A lot of digging has been done on the road for the remodeling project due to which it has turned into ruins. The local people are facing difficulties in their movement, and they fear that the huge ditches on the road may cause traffic accidents.
People of the area told TNN that students and people on jobs face difficulty in reaching their destinations, while the situation is even more troublesome if a patient needs to be shifted to hospital. The dust in the area is spreading in the air after digging which is causing respiratory diseases.
The local residents said the Irrigation Department and contractor of the project have made the lives of people difficult by not properly handling the project. They said they are facing this situation for the last four months, but no one is taking notice of the matter. They said they fear for safety of their children as they can fell in the ditches on the road.
The area residents called upon the government to take notice of delay in completion of the project. They said the authorities must not wait for any mishap in the area before taking action. They said the construction work must be expedited and the project must be completed as soon as possible.
The foundation stone of the Warsak Canal remodeling project was laid by Khyber Pakhtunkhwa Governor Shah Farman and Chief Minister Mahmood Khan.
The Irrigation Department is remodeling Warsak canals in Peshawar and Nowshera at the cost of Rs11.1 billion, while Rs4.6 billion had so far been spent on the project.
Chief Minister Mahmood Khan during his visit to the site had said the project would resolve the longstanding issue of water shortage in Ouch canal and ensure the availability of enough water to irrigate thousands of acres in Koh-e-Daman area of Peshawar.
Hits: 1