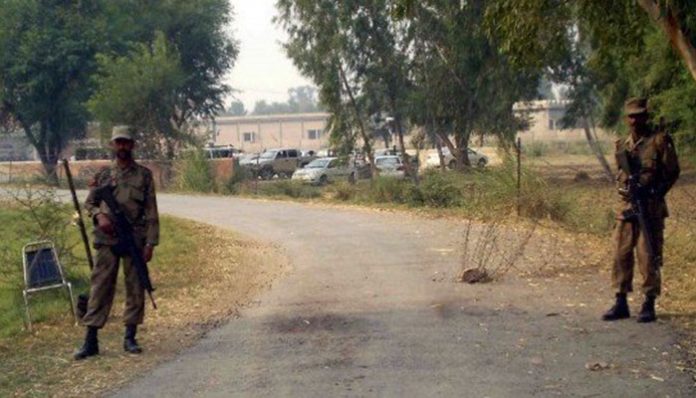 PESHAWAR: Special Assistant to Khyber Pakhtunkhwa Chief Minister for Industry and Commerce Abdul Karim Khan on Monday held a meeting with Provincial Minister for Relief and Rehabilitation Iqbal Wazir to discus establishment of a small industrial estate in North Waziristan tribal district.
The meeting was attended by Secretary Industry Javed Marwat, Managing Director Small Industrial Development board Azanfar and representatives of District Administration of North Waziristan.
Abdul Karim Khan said during the meeting that the KP government was taking concrete steps for the economic development of the merged tribal districts. The special assistant said these districts are rich in natural resources and raw materials, and there was dire need to utilise them for creating employment opportunities along with industrial development in the area to address grievances of people.
Participants of the meeting discussed various obstacles regarding establishing the small industrial estate and it was decided to resolve the issues immediately. The special assistant directed the concerned authorities to ensure construction of a small industrial estate in North Waziristan as soon as possible and remove all hurdles in this regard. He said construction work could be started on the project which would promote trade activities in the area. He said a report in this regard should be submitted within two weeks.
Upon completion, the small industrial estate is expected to promote business activities and create employment opportunities.
In November last year, the district administration of North Waziristan inaugurated fruit, vegetables and livestock market at Darpakhel area.
Additional Assistant Commissioner Umar Khitab Garwaki inaugurated the fruit and vegetable market. Assistant Commissioner Rustam Khan, project director Food and Agricultural Organisation (FAO) Rustam Khan, Project Officer Muhammad Sadiq Afridi District Coordinator Muslim Khan and elders of the area attended the event.
Speaking on the occasion, Umar Khitab Garwaki had that the government was taking measures to facilitate the people. He said the market will go a long way in facilitating the farmers.
Officials said the fruit and vegetable market in give a boost to economic activities in the area. The local people appreciated the step of the administration and said it would facilitate the people, particularly the farmers.
Hits: 1