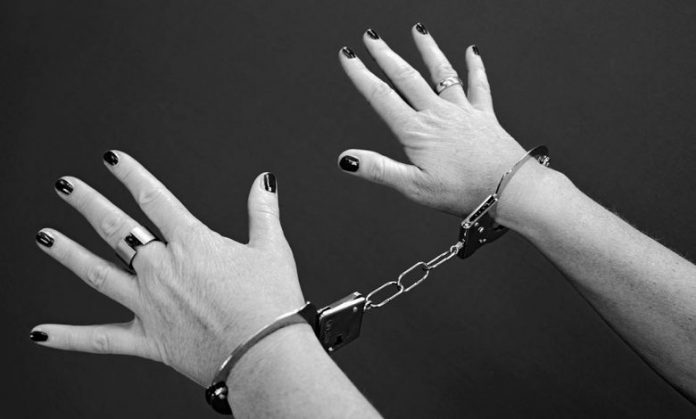 Nasreen Jabeen
PESHAWAR: Fatima hailed from Peshawar, while her in-laws were in Rawalpindi, and she frequently used to travel between the two cities.
When Fatima (supposed name) was arrested in a drugs case in Peshawar, she was more worried about her image in the house of her in-laws and future of her children. She thought at that time that her husband would expel her from his home and she would face backlash from society, and future of her children would become uncertain.
However, she was lucky that she was sent to a probation centre, where she felt secure under female probation officers. She used to inform the female probation officer while going home, and the rest of family remained unaware about this process. She said she was misguided by someone and she indulged into drug business, but now she has been guided by good people, and she is out of all negativities, and would never indulge in it come what may.
Director Probation Department Moalim Jan said women involved in serious crimes like murder or those who escape from their home are kept in jail because they face life threat. However, he said, women involved in less serious crimes are often sent on probation, during which they are allowed to go to their homes, and the rest of society is kept unaware about it to protect privacy and image of women. He said the results of probation are very encouraging, as almost all women who are released after probation did not indulge in crime again.
Member Khyber Pakhtunkhwa Assembly from Jamiat Ulema-e-Islam-Fazl (JUI-F) Naeema Kishwar said when Probation and Parole Act was being passed, she presented a proposal regarding appointment of female probation officers in all districts. She said many women indulge in crimes due to instigation or misguidance by others. She said dealing of females by male probation officers may cause problems, so female officers are doing this job with good results.
A probation officer told TNN on condition of anonymity that the ratio of crimes by women is very low as compared to men. Therefore, he said, appointment of male probation officers is also needed. He said the Probation Department did not get much attention from the government.