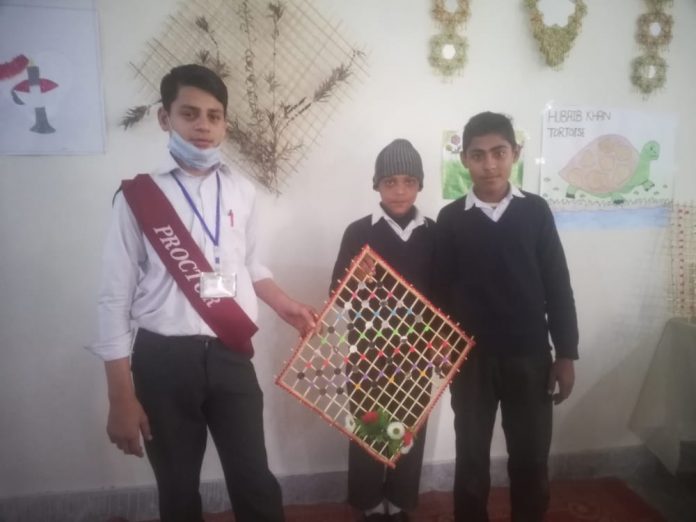 Sidra Ayan
MARDAN: The National Special Education Centre in Mardan is working on a mission to make the special children stand on their own feet, and to make them useful citizens of the country instead of being a burden on others.
Huma, a teacher at the National Special Education Centre, said while talking to TNN that special children are getting education about decoration, hand embroidery, cutting, painting and several other skills. She said she along with other teachers are making efforts to impart as much skill-based knowledge to special children as possible so that they are not dependent on others and make a status for them in the society.
Huma said the students, particularly the girls, who learn different skills from the centre, can earn money while sitting at home after completing training. She said the special children usually take more time in learning skills so a lot of hard work is required to take these children to a level where they have command over different skills from which they could earn their livelihood after growing up.
The skill centre is situated near Abdul Wali Khan University Mardan where besides formal education, different skills are imparted to special students. The centre was established I 1987 which is still functioning and it has given a large number of skilled persons to society, and most of them are women.
Huma said there is no particular timeframe for skill course for special children, and they are given as much time as they require to complete a skills course. She said the admission, teaching, food, hostel and pick and drop facilities are provided free of cost to all students. She said 255 special children are currently enrolled in the centre, including 120 girls.
Syed Riaz Rehman, the school principal, said the institution is working to enable the special students to become useful members of society.
"In the beginning, we teach the special children how to keep themselves clean, and develop manners and knowledge of basic information about his identity and home address," he said.
He said previously only the mentally-challenged children were enrolled in the centre, but now children with speech and hearing impairment are also enrolled.
Psychologists say special children need special attention and centres like Mardan play a crucial role in looking after such children.
Hits: 0