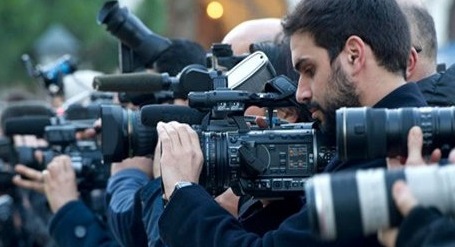 Syed Nadeem Mashwani
NOWSHERA: The district administration of Nowshera has banned officials from giving interviews to journalists who don't possess media cards issued by the Information Department.
Media bodies have termed this ban a violation of Article 19 of the Constitution of Pakistan, and said access to information is the right of every journalist associated with a registered media organisation.
The deputy commissioner's office of Nowshera issued a notification on September 24, under which officials were directed not to give interview to any journalist not possessing accreditation card. The notification referred to a letter of the Information Department in which it has been stated that journalists or social media activists not possessing accreditation cards are not allowed to interview government officials or policemen.
Senior journalist Shamim Shahid said social media pages have created problems for journalists. He said such laws should be framed which are not against Article 19. He said a journalist should not go to any official meeting without invitation, but official functions must be open for all journalists working for registered media channels.
Former secretary general of Peshawar Press Club Mehmood Jan Babar said journalists working in different districts of Khyber Pakhtunkhwa are facing difficulties in carrying out their professional duties. He said there are many media channels and newspapers who have not issued cards to journalists and still send them on important assignments. He said media organisations expect contribution from every journalist, but they face hindrances from the administration. He said struggling journalists are sandwiched between media organisations and government.
Mehmood Jan said everyone knows who is a real journalist and who is a fake media person. He said the problem has intensified since the advent of social media as some vested interests are defaming genuine journalists to pursue personal or group agendas.
Mehmood Jan said senior officials often take pride in promoting themselves on social media, but when they face any problem, then the first target is media. He said problems of people cannot be resolved until media is given freedom and access to all institutions related to public dealing. He said the tendency among youth for joining journalism is diminishing due to prevailing circumstances.
Hits: 13