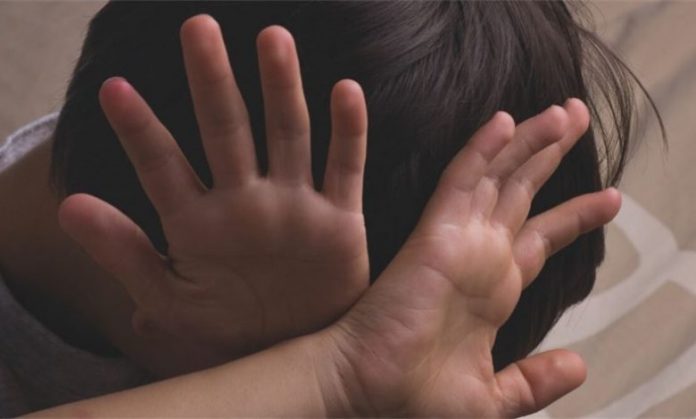 PESHAWAR: A boy was allegedly gang raped by his own friends in Khazana area of Peshawar, police said on Friday.
The 16-year-old victim, Waqar said while lodging report with Khazana Police Station that he was in his house on Thursday night when his friend Usman called him outside his home through a phone call. He said his two other friends, Shahzeb and Luqman, were also present there who pointed a gun towards him and took him forcibly to fields along Northern Bypass on a motorcycle.
The victim boy said his three friends gang raped him on gunpoint and also made his pictures and video on mobile phone. After the gang rape, the culprits left him outside his house and escaped.
Police said a case has been registered against the accused after medical check-up of the victim boy and further investigation is underway.
Child sexually abused
Earlier in the day, a four-year-old child was allegedly sexually abused inside his house in Shangla.
The mother of the victim child, Samiullah, filed a report with Bisham Police that she was out of home to bring water from a stream and when she came back, her four years old son was sexually abused by accused Khaista Muhammad. The accused was arrested after medical report of the child, and further investigation is underway.
The area people expressed grave concern over the incident and demanded strict punishment for the accused if proven guilty.
On July 03, a transgender person was sexually abused in Mardan.
Officials of Saddar Police Station said transgender person Mehboob Shah alias Zorawara lodged a complaint in which she stated that she had gone for bathing along with her friend Anmol and after returning she was confronted by three accused at Charsadda Road. She said the three persons subjected her to torture and took her forcibly in their car. She said the three persons subjected her to sexual abuse.
On July 01, Shangla Police filed a case of alleged sexual assault on a schoolgirl by watchman of another school.
Police said the incident happened on June 18 at Girls High School Shekolai in the limits of Choga Police Station in Puran tehsil. The victim did not file an FIR initially due to fear of social issues, but then her family decided to go to police after constantly receiving threats from the alleged assaulter.