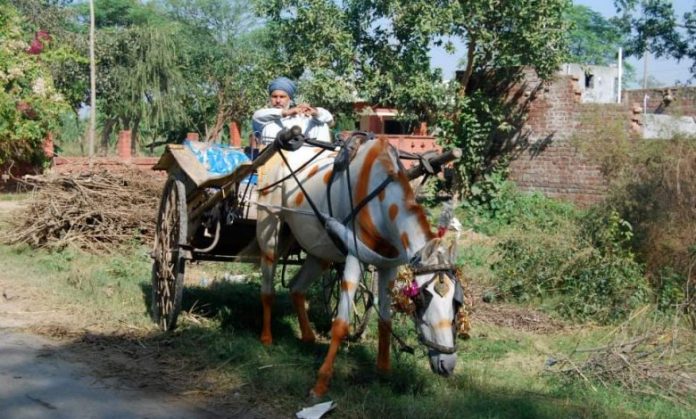 Kaif Afridi
PESHAWAR: Fast technological advancements have turned this world into a global village, but these developments have come at the cost of diminishing of many of traditional practices.
One such practice was the use of tonga for travelling, which was an enjoyable, cost effective and environment-friendly experience. There was a famous stop for tongas in Yakkatoot area of Peshawar from where people used to hire tongas for travelling to Hazarkhwani, Badhber, Bara, Pishtakhara, Karkhano, University Road, Hashtnagri, Firdous, Haji Camp and various other places. Small tonga stops were also available at different towns.
With the passage of time, tongas were replaced by rickshaws and CNG-run vehicles. Rickshaws are seen everywhere in the city and are the main reason of traffic congestion. The administration also adopts lenient attitude towards unruly rickshaws keeping in view the employment of tens of thousands of people associated with it. The practice of pick and drop for schoolchildren through tongas has come to an end and the previously famous tradition of bringing the bride in a decorated tonga has also diminished as now people prefer decorated expensive cars for this purpose.
Rickshaws, which have replaced tongas, are easily available everywhere in villages and towns, but the journey is not ideal at all. Rickshaws are mostly involved in accidents, they are not environment-friendly, particularly due to smoke emission and noise pollution, and the journey is not comfortable because its balance is very vulnerable. One has to be fully alert all the time while travelling in a rickshaw as a minor mistake can result into damaging consequences.
Previously, tonga was the only mean of transportation in villages. It was a cost effective transportation with minimum risk of accidents. The pleasant coordinated sound of footsteps of horse in a steady travelling mode made the experience even more fascinating, particularly during good weather conditions. Tonga art and its look after was also a profession, but now people associated with that professions have adopted other professions. Our new generation is mostly unaware about the pleasant experience of travelling in a tonga and they will hear it only in poetry or books. Tonga was part of our culture, we shouldn't allow our cultural beauties to diminish.
Hits: 0