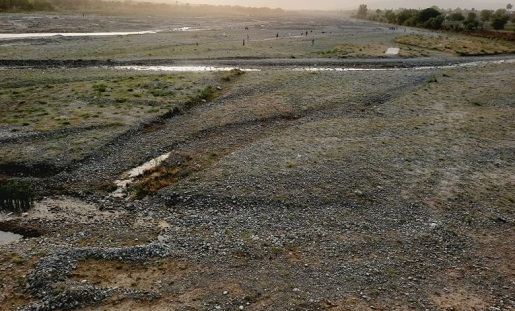 Muzamil Dawar
MIRANSHAH: Two small rivers in Southern Afghanistan, Marghai and Mastuni, meet at Dwatoi at the boundary of North Waziristan tribal district where Tochi River starts.
The old name of North Waziristan was also associated with this river. The elderly people still call North Waziristan as Tochi and call Miranshah Bazaar as Serai. Tochi River starts from Shawal tehsil and while passing from different areas of the district enters Bannu and then Lakki Marwat. Tochi River is called Gambila in Lakki Marwat where it mixes up with Kurram River. In North Waziristan, the length of Tochi River is about 200 kilometres.
Benefits of Tochi River
Tochi River plays an important role in making the lands of North Waziristan fertile. People have made small water channels along the river to irrigate their fields and fruit orchards.
The underground water level along the banks of the river is high and people living near the banks easily make tube wells and dug wells to fulfil the needs of water. The catchment areas of the river, which are dry, are used by the local youth as playgrounds. In the evening time, thousands of people come towards the river and enjoy different sports like cricket, football, volleyball etc.
Construction material is also available at the catchment areas of the river. People enjoy the serene environment of the river where there are several streams and they also take selfies and also take bath during summer. People of the area say the government should build protective dykes on the banks of the river to protect it from soil erosion and make the nearby areas cultivable. If the government constructs roads on both sides of the river then it can turn around the local economy and traffic burden on Bannu-Miranshah Road will also reduce to a great extent.
Disadvantages
The water level increased to an alarming extent in Tochi River after heavy rains last month. Due to lack of protective dykes it damaged standing crops and orchards of people.
The people of North Waziristan have suffered many damages due to floods in Tochi River. Several houses situated along the river are damaged or completely washed away in flood situation. The areas where there are bridges, the people cross the river easily, but where there are no bridges, people had to wait for several hours for water flow to slow down.
People of the area believe that construction of protective dykes on both sides of Tochi River is inevitable to curb soil erosion and save the area from damages of floods.
Hits: 14