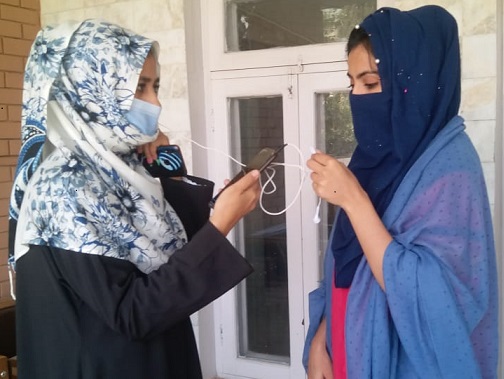 PESHAWAR: World Press Freedom Day is observed in the entire world on May 03 in support of journalists for the right of press freedom. It is a day of remembrance of those journalists who lost their lives in the pursuit of truth.
Different reports of world media bodies term Pakistan a dangerous country for journalists, while problems for women journalists are even graver in shape of harassment, intimidation and safety threats.
Farzana Ali, bureau chief of Aaj News in Peshawar, says she doesn't believe she is doing the right kind of journalism amid visible and invisible censorship. She said Pakistan Electronic Media Regulatory Authority (Pemra) comes up with new directions every now and then forbidding media channels from reporting certain things.
Farzana says a recent directive from Pemra asked media not to air news of cabinet meetings while quoting 'sources'. She says every professional journalist has sources to share important developments. She says if restrictions like this continued then the time is not far that the existing little freedom would also be lost. She says the government officials are also not in the habit of confirming or denying the news received from 'sources'.
"So how can be carry out journalism in these circumstances," she questioned.
Saadia Qasim Shah, a correspondent of Voice of America (VoA) in Peshawar, says women journalists face harassment, intimidation and even threats of rape.
Saadia says journalists are unsafe because media organizations not fully protect or support them. She says the main reason behind the sorry state of affairs is lack of professional journalism training and education.
"It is often observed that non-professional journalists also include their personal opinion, feelings or thoughts into the news stories and land in trouble," she told TNN.
The woman journalist says journalism is a difficult profession, and every journalist must write and talk strictly under the limits of law and Constitution. She said one should not expect a journalist to do any good to society without proper education and professional training.
In August 2020, as many as 16 women anchors and digital media journalists had alleged that some elements in the government were harassing them through some political activists and also hurling threats of rape. Through a letter, they had appealed to the standing committees in the Senate and National Assembly to stop this trend.
Hits: 0