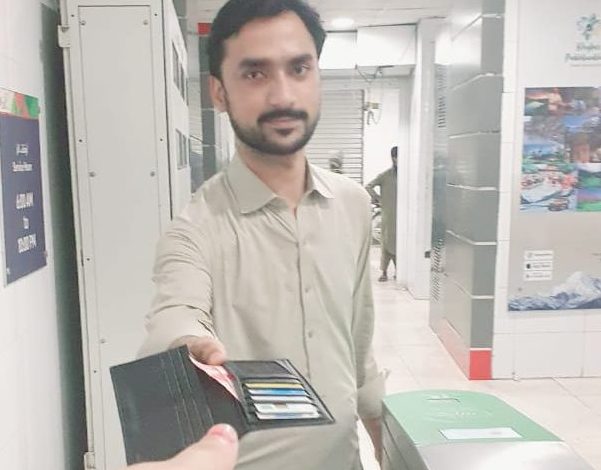 Mamarha Afridi
PESHAWAR: Although human beings cannot see angels, but there are many human beings on the face of earth who are not less than angels due to their noble deeds.
In the current era of unprecedented inflation and other economic problems, almost everyone is facing financial challenges and looking for ways to get rid of problems.
I used to think that my problems are bigger than others, but one day when I entered a bus at a BRT station in Peshawar, I noticed An Afghan woman along with three children in her lap. The children were wearing very old clothes and shoes and one of them was ill. I tried to give her a little money thinking that I may be helpful for her, but she refused to take it. Then I gave the money to her little daughter and asked her to give it to her mother. I never give money to beggars, but I always try to help the people who are actually in need.
When I reached the exit point of BRT station after disembarking from the bus, I realised that I have lost my wallet. I went back and sought advice of the manager. He posted a query in his colleagues' WhatsApp group, but did not get reply and told me that it would be very difficult to find the wallet. I was particularly worried for my cards, cash and a bank cheque in my wallet.
The manger took my phone number and said he would inform in case of any development. I came back to my house thinking that it's not a big deal and whatever I have lost can be regained.
Meanwhile, I received a phone call and I was told that the wallet has been found. I was told to reach a BRT station to receive the wallet. The manager told me that it is not less than a miracle that the lost wallet has been found. I met the person who found the wallet. The man works at a BRT station. He could easily have kept the money, but he decided to return it to its rightful owner and proved that humanity is bigger than monetary gain. I saw the true face of humanity on that day.
Hits: 1