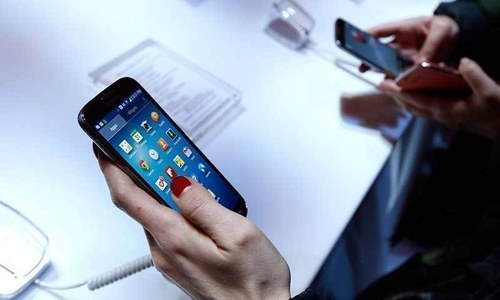 Hudaibia Iftikhar
PESHAWAR: Internet is the most recent in progression of innovative forward leaps in relational correspondence, following the telephone, radio, and television. It consolidates imaginative highlights of its archetypes, for example, crossing over huge spans and contacting a mass crowd.
According to statistics, as of January 2021, there were 4.66 billion active internet users worldwide, the vast majority of transmission is being consumed to use social media platforms.
Amid social distancing and lockdowns, more Pakistanis are connecting to social media, becoming increasingly reliant on video outlets for work as well as entertainment.
The possibility of social media channels advancing into diversion is the same old thing, yet the episode has moved the concentration away from in actively burning through content to users. Making and transferring recordings on platforms like TikTok is one of the handful online practices sped up by COVID-19 that has seen expanded involvement for the last few years. Nearly everybody is utilizing TikTok, and Snack video App which is the new App for bringing in cash or other web-based media locales for procuring purposes nowadays.
Some social media users get viral overnight because of a great deal of portion of their posts by individuals. One of the user we can make reference to here is that of Dananeer Mobeen who is a famous social media influencer from Pakistan. She went crazy viral on social media after she posted her "Pawri ho rahi hy" video on Instagram.
As the use of internet in Pakistan has expanded by 25 percent during CIVID lockdowns, Pakistan Telecommunication Authority (PTA) has requested the internet service providers to bring affordable services to customers. It resulted into reduction in subscription charges of web bundles, particularly in Zong network which offers 30GB data a week only for Rs300.
One of my dearest companion, lubna Aftab, 24, studying at NUST Islamabad, shared her perspectives about utilization of internet in the midst of the pandemic and said she used to subscribe 3GB data for a week before the pandemic and it was sufficient for her since she needed to do many other tasks like going college, attending exams and outdoor activities. However now coronavirus has confined us to home, she now subscribes 30GB internet package which hardly works for her for four to five days.
This expansion in use of internet isn't simply restricted to grown up people as the young generation is more inclined.
A new UNICEF report compares data on internet use among nearly 15,000 internet-using children in 11 countries across Europe, Africa, Southeast Asia and Latin America. It finds that the activities children engage in online – even those typically seen as entertainment – are crucial for building digital skills.
During a chat with one of my younger cousins, Zunaira Ahmad, a student of 9th standard, she said online education kills my interest towards studies and now her attention is diverted to other social activities rather than schooling.
In our society we see everybody having phones in their hands, the grown-ups and children as well as the use of telephones and internet is likewise most presumably found among our moms or grandmas who were ignorant of such contraptions previously.
I frequently hear from individuals saying that their grandma's are learning groundbreaking thoughts of stitching and knitting from the internet which is additionally something worth being thankful for as it opens our brains to new thoughts but yet as we are discussing the extended utilization of internet, then it has clearly expanded its utilization among different types of folks.
Each coin has different sides, if the expanded utilization of internet is burning through our time and makes us occupied in different exercises rather than normal ones, then on the opposite side; it is making our lives simpler. In the event that we experience any difficulty discovering importance of troublesome words and need to get some data about anything, we would find Google wherever for help. Likewise it keeps individuals occupied and engages them during circumstance of pandemic all over the world.
However, while discussing all the importance that the internet has gained recently, it is also imperative for parents to keep a watch on activities of their children to keep them on right track.
Hits: 1