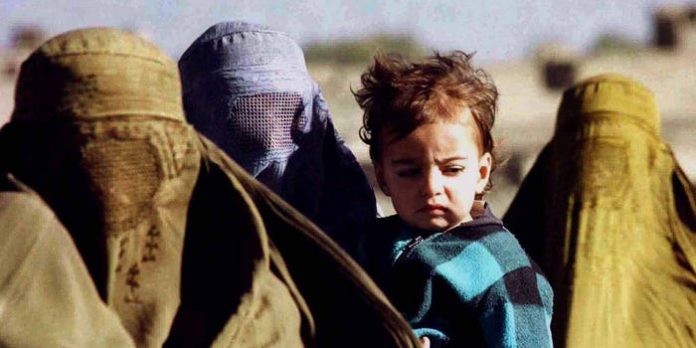 Lalma Afghan
PESHAWAR: A large number of people in Afghanistan are leaving the country after the Taliban takeover due to uncertain political, economic and security situation.
Some of the Afghan nationals, who have managed to arrive in Pakistan, are still not sure about their future. Ahmed Khan, a university student who has come to Khyber Pakhtunkhwa from Afghanistan, said he hails from Jalalabad where business, healthcare, education and other life activities have come to a standstill. He said he is currently living with his relatives in Peshawar.
Ahmed Khan said he had completed engineering education from Nangarhar University, and he was also doing research work at the university, but after the Taliban takeover, he felt insecure there. He said the journey to Pakistan via Torkham border used to be an easier thing during the Ashraf Ghani era, but now restrictions have increased at Torkham border and he had to come to Pakistan through Chaman border with great trouble, as the travel consumed two days and three nights. He said he along with women and children travelled from Jalalabad to Kabul, from Zabul to Kandahar and then reached at 2:00m to Spin Boldak. The whole family did not sleep at that night, and they crossed Chaman border in the morning as soon as it opened.
Then travel from Quetta to Peshawar consumed a day and a half. The five-day travel left the entire Afghan family in a miserable condition. He appealed to Pakistan government to open Torkham border and provide all facilities to people arriving from Afghanistan. He said currently the Afghan nationals are travelling desperately without any guarantee to their security and wellbeing. He said Afghan businessmen are also restless and they are considering shifting their businesses to a safer location.
An Afghan woman, Gulshan Bibi has also arrived in Pakistan along with his children citing security fears.
She told TNN that people in Afghanistan are so desperate and they are running here and there trying to find an escape route. She said she has left behind her home and belongings, and would return only after fully surety about peace.
Gulshan Bibi said she is currently finding a house on rent in Peshawar. She said she has spent all her savings, and now she is waiting for normalcy in Afghanistan to return to her homeland.