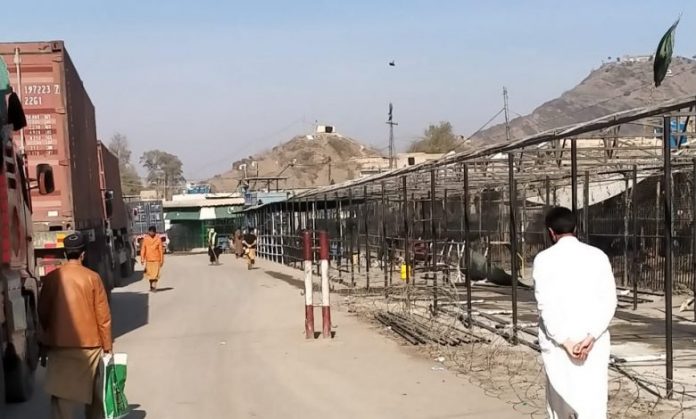 PESHAWAR: The government of Pakistan has decided to keep Torkham border crossing open six days a week to facilitate the people travelling across the border.
TNN correspondent reported that the Ministry of Interior has also issued a notification that the border will remain closed only on Sunday, and it will remain open on the remaining six days. According to earlier arrangements, the border would remain open for Afghans coming to Pakistan only for four days a week.
On Friday, the authorities opened the Torkham border for pedestrians. Sources said the response of the people to the border opening was slow on Friday as previously it used to be closed on Friday. However, a large number of people were crossing the border on Saturday. Many people did not immediately get information about the new notification and the number of people crossing the border is increasing as and when they are getting informed.
According to immigration officials, about 6000-7000 people would travel between the two countries daily when the border remained open four days a week i.e. Tuesday, Wednesday, Thursday and Saturday.
The traders, transporters and other people using the Torkham border have hailed the government decision to keep the border opened for six days a week. They said it will reduce burden on the border officials and people during working days and also reduce the difficulties of commuters. They said the move would also boost bilateral trade.
Earlier, the passengers and transporters were facing a lot of difficulties due to overburdened situation at the border and particularly on days before closure many people had to return from border as they were unable to cross the border within stipulated time due to slow process of clearing at the border. Now the people using the border crossing are hopeful that their difficulties would reduce significantly.
Smuggling bid of arms foiled
The Customs authorities on Torkham border on Friday foiled a bid to smuggle arms to Afghanistan and arrested the two alleged smugglers.
A spokesman for Customs said the officials received a tip off and stopped an Afghanistan-bound truck at Torkham border. He said the truck was carrying cement bags. Upon search, the officials recovered 120 pistols and 43,500 bullets, which were concealed in hidden compartments of the truck.
The two alleged smugglers were arrested and further investigation is underway.
Hits: 0