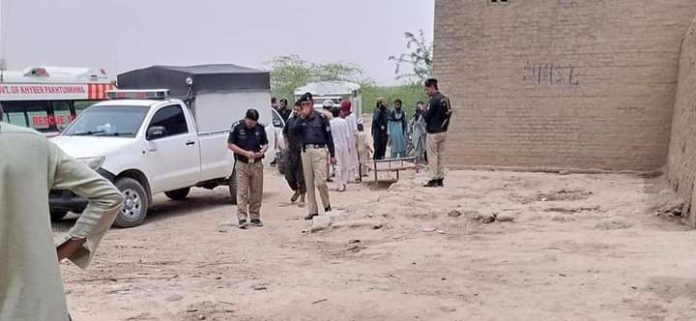 TANK: In a tragic turn of events, three children, who were brothers, died in an explosion of a toy bomb in Shah Alam Mehsud Koroona area of Tank on Friday.
Police said the slain children were brothers, aged six, seven and 12 years. Police said the three children were playing in a nullah where they found a toy bomb and started playing with it at home. The bomb suddenly exploded and took the lives of the three brothers.
The bodies were shifted to District Headquarters Hospital. A team of bomb disposal squad reached the scene after the incident. The three deceased children belonged to Mehsud tribe and their father is in Dubai for work. The deceased children were identified as Waheedullah, Naseerullah and Farmanullah. The bodies were taken to Chagmalai area of South Waziristan for burial.
A large number of people in merged tribal districts have lost their lives and many others were rendered disabled in such incidents recently. Whenever children find some unexploded material in the fields or any other place, they mistake it for a toy or thing of value and bring it home, which often results into tragic consequences.
The Tank incident happened three days after a similar incident killed five members of a family, including a woman and four children, and injured four others, in Landikotal tehsil of Khyber tribal district.
Sources said the incident happened due to explosion of a mortar shell inside a house. The people of the area staged a protest demonstration at the Pak-Afghan Highway over late arrival of bomb disposal squad (BDS) to the house as it was reported that two more unexploded mortar shells were found in the house.
The children of Muhammad Shafiq had found three mortar shells and brought these mortars home considering that it might be a thing of value. The wife of Muhammad Shafiq when came near to her children to inquire what they have brought home, suddenly a blast happened which injured eight persons of the family.
The people of the area staged a protest demonstration at the Pak-Afghan Highway over delay in arrival of the BDS team and clearing the incident site. They demanded full inquiry into the incident. Later, the government announced compensation for the victims.
Hits: 0