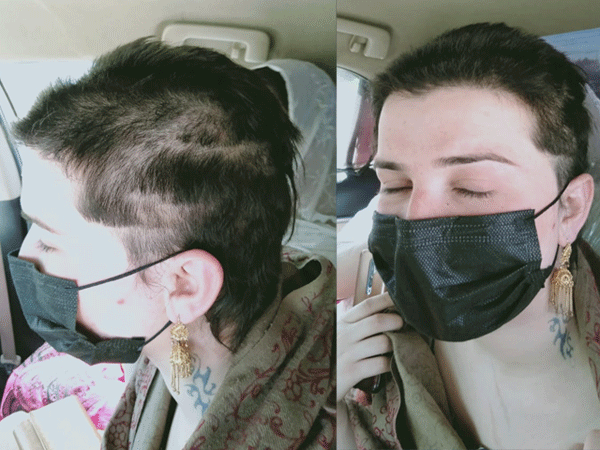 PESHAWAR: A transgender person was allegedly kidnapped and tortured and also sexually abused while returning from a music program in Hazar Khwani area of Peshawar.
Police took immediate action and recovered the kidnapped transgender person and also arrested four alleged kidnappers.
The transgender person, Saddam alias Sweeti, resident of Sarband, told police on Thursday that she had gone to attend a music program in Musazai along with her other friends a night earlier. She said when they were returning from the program late in the night, the accused in three vehicles stopped her in Hazar Khwani area and kidnapped her.
She said those who kidnapped her included Javed, Salman, Khalid, Abdullah, Hayat, Anas, Qudrat, Wajid, Bilal and five others. He alleged that the kidnappers snatched Rs90,000 cash from him and his friend Naeem alias Gurya and took them to a place where they cut her hair and subjected her to sexual abuse. She said the accused also filmed this indecent act to torture her further.
Rehman Baba Police Station took immediate action and arrested four accused. Further action into the case is underway.
Transgender persons in Khyber Pakhtunkhwa often complain about highhandedness from members of society. Incidents of torture on transgender persons are common and the culprits involved in crimes against the weaker segments of society often escape punishment.
On March 06, Nowshera Police arrested an accused who attacked and injured a transgender person.
Police said that transgender person Fayyaz alias Sunny came to Cantt Police Station with a complaint that a boy, Asad came to his residence in Siddique Plaza and indulged into argument with him. He alleged that the boy got furious during the argument and started beating him black and blue, leaving him injured.
The accused, Asad revealed during initial investigation that he had 'friendship' with Sunny, but now Sunny no longer wanted to continue friendship with him. He said he got furious over the attitude of Sunny and tortured him.
On February 10, a transgender person was allegedly kidnapped in Peshawar and the accused also made her immoral video.
Local sources said transgender person Naina was kidnapped when she was returning from a dance program and she was shifted to an unknown place. The accused shaved off her hair and also filmed her immoral video to give her mental torture besides physical torture.
Hits: 0