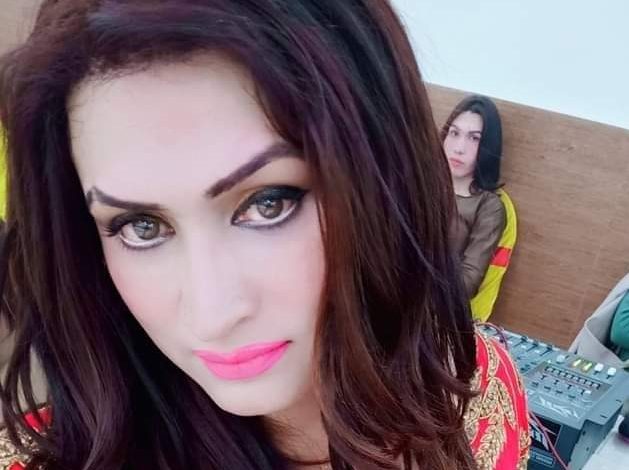 PESHAWAR: A transgender person was allegedly kidnapped in Peshawar and the accused also made her immoral video.
Local sources said transgender person Naina was kidnapped when she was returning from a dance program and she was shifted to an unknown place. The accused shaved off her hair and also filmed her immoral video to give her mental torture besides physical torture.
Sources said the incident happened in the jurisdictions of Faqirabad Police Station, but the police have not filed any first information report (FIR) neither any arrest has been made. Later on, the kidnappers released the transgender person who arrived at her residence.
Naina said she was subjected to inhuman treatment by the kidnappers. She demanded the law enforcement agencies to provide her justice.
Transgender persons in Khyber Pakhtunkhwa often complain about highhandedness from members of society. Incidents of torture on transgender persons are common and the culprits involved in crimes against the weaker segments of society often escape punishment.
On January 26, a transgender person Chahat was injured in a knife attack in Peshawar.
Spokesman for Lady Reading Hospital (LRH) Peshawar Muhammad Asim said Chahat was brought in injured condition to the hospital night and special treatment was provided to her in the hospital.
The spokesman said the transgender person was admitted to a private room and a major surgery was performed to save her life. He said special treatment facilities are available at the LRH for treatment of transgender persons and they get all facilities. He hoped that the injured transgender person will recover soon.
On January 21, an accused involved in attack on transgender persons was arrested in Khyber tribal district.
Local sources said a vehicle of transgender persons was attacked and set on fire along with the sound system after which the transgender persons had lodged a first information report (FIR) against the accused. Jamrud police took immediate action and arrested an accused.
The transgender persons demanded justice and also compensation for damages.
In Khyber Pakhtunkhwa, transgender persons often make complaints about highhandedness from other members of the society.
On January 12, a transgender person alleged that a rape attempt was made on her at the LRH Peshawar.
Hits: 0