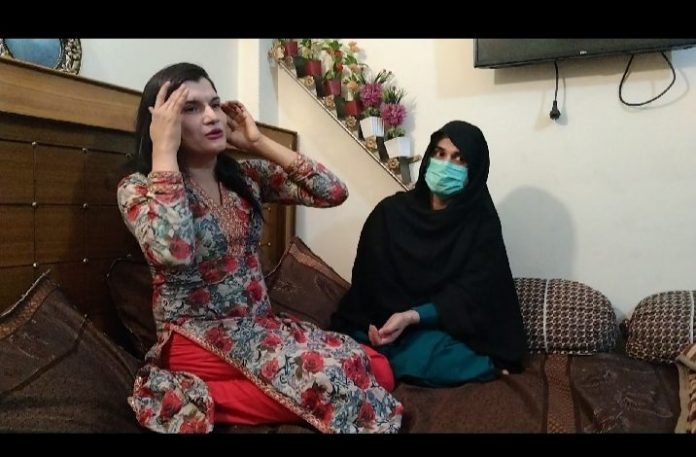 Nasreen
PESHAWAR: Many transgender persons cannot go to their homes even during Ramazan and Eid as their family members forbid them to do so due to fear of social reaction.
A transgender person in Peshawar, Laila, told TNN that some of her friends go home during Ramazan, but she is not allowed by her family to join them on Iftar during Ramazan or spend Eid with them and she misses them badly during these blessed days. She said she spends the whole of Ramazan with some of her friends, offer prayers and also Taraveeh prayers during which no one teases her.
Laila, who lives in Heritage Trail Peshawar, said she shares her food with her friends during Ramazan. She said income remains negligible during Ramazan as most activities remain closed during the holy month. She said she got cash grant and ration under the Ehsaas program during first wave of coronavirus, but got nothing this time.
Laila said transgender persons remain awake during night time and then go to sleep after doing Sehri. She said she then wakes up during Zuhr time and offer prayer and read the Holy Quran. Then she goes to market to buy items for cooking for Iftar. She said she along with her four friends live in a two-room flat and they work together during Ramazan.
The transgender person said she was born in a Muslim family and she performs all religious obligations and also fears Almighty Allah like other Muslims. She lamented that the attitude of other people with transgender persons was not good, but she still tries to be a good person and avoid doing such things which are not good for Muslims. She said the government should provide jobs to transgender persons so that they could live their lives with honour and dignity.
Laila said transgender persons are also human beings and they should be treated as such. She said transgender persons have no control on nature and they cannot do anything when they are born like this. She said people must not use derogatory terms for transgender persons and fear the Almighty as they will have to become answerable one day.
Hits: 0