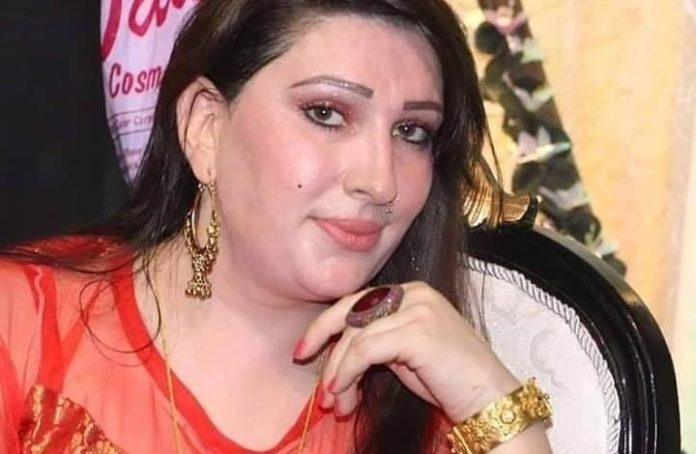 Shahzeb Afridi
PESHAWAR: Transgender person Gul Chahat says it was not easier for her to start a property business as she was earlier in dancing profession and people knew her only because of dancing abilities.
She said while talking to TNN that she did not lose courage and continued hard work to make name in the property business. Gul Chahat says every transgender person earns money therefore she must start some business to earn livelihood with dignity.
"Currently, the transgender persons who are young and beautiful, they are earning good money through dancing and music functions, but this would not be the case when they will turn older. People don't invite older and not so beautiful transgender persons to their functions. In that case, transgender persons lose their source of income. That is why I advise young transgender persons to invest in some business," she said.
Chahat says business is a work which doesn't discriminate between a man or a woman or even a transgender person, and everyone can earn livelihood with respect and dignity by dent of his/her hard work. She said dancing is not a respectable profession and it should not be a permanent source of income. She says transgender persons must be courageous enough to take some risks in business and utilise their capabilities in promoting it.
"One should not start a business with a mindset of becoming a millionaire at once. Even slow and steady progress is well enough to gain success, but hard work is the key," she said.
Gul Chahat was born in Swat and spent her childhood there, and then she left her house and joined the field of dancing with other transgender persons because she was not accepted by her family and society. She says like any other person, she also had a wish to have her own home, vehicle and all other facilities. She says she is doing well in her property business as she makes maps herself and buys and sales property. She says she could not get education beyond middle level due to militancy in Swat.
Besides property business, Gul Chahat is an expert in driving and cooking.
Hits: 0