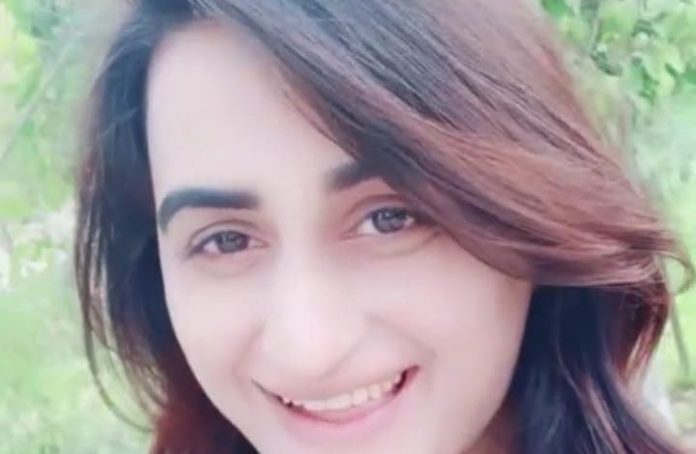 Khalida Niaz
PESHAWAR: A transgender person from Peshawar had to dance in the music parties during night-time to earn money to continue her education during day-time and she completed her Master's in Pak Study in this manner as she did not have any other mean to arrange money.
This is the story of Rehan Jani who had a passion for completing her education despite all odds. Rehan Jani said she topped the matriculation exam from her school, but then her father died and she became the sole breadwinner for her family. She said she then started dancing at parties to make ends meet. However, despite all her sacrifices and support to her two sisters and mother, she was eventually expelled from her house due to social pressure and now she is living with other transgender persons.
Rehan Jani said it was extremely difficult for a transgender person to live in a Pakhtun society. She said only her mother meets her sometimes and also talks to her.
Why Rehan Jani had to leave home?
Rehan Jani told TNN that whenever she used to attend a dance party, relatives and other people in the neighbourhood started making fun of her and also threatened her of dire consequences. She said she told them to take responsibility of looking after my family and I would sit at home after that.
Rehan Jani said she wants to complete M.Phil and PhD, but it is not possible under the current circumstances after the outbreak of coronavirus pandemic and she hardly manages to earn two-time meal nowadays. She said she was also confident to pass the entry test for medical college, but financial constraints stopped her from doing so.
Financial constraints
Rehan Jani wants to continue higher education, but can't do so due to financial constraints.
She lamented that the government do not extend help to those persons who deserve it the most. She said she faced a lot of difficulties while completing her education as boys used to laugh at her inside the classroom, while girls laughed at her outside the classroom at the university that is why she used to sit alone and did not mix up with classmates.
"No one had sympathy with me at the university. They just used to sit with me for fun," she said.
Rehan Jani said there were only two girls in her classroom who were polite with her. "I never had an opinion about anything. I used to stay silent all the times," she said.
No one accepts transgender persons
Rehan Jani said no one accepts transgender persons, and even own family members ditch them.
"Whenever anyone mocked me inside classroom, I used to go outside with teary eyes, but the torment did not end there as my classmates even teased me outside the classroom," she said, adding that she never knew where to go to get respect.
She also complained of harsh attitude of police. She said the condition of transgender persons will remain the same until our society changes its thinking. She said facilities must also be given to transgender persons in educational institutions and hospitals.
"We are also human beings. We must be seen as human beings, not just sex workers," she said.
Hits: 0