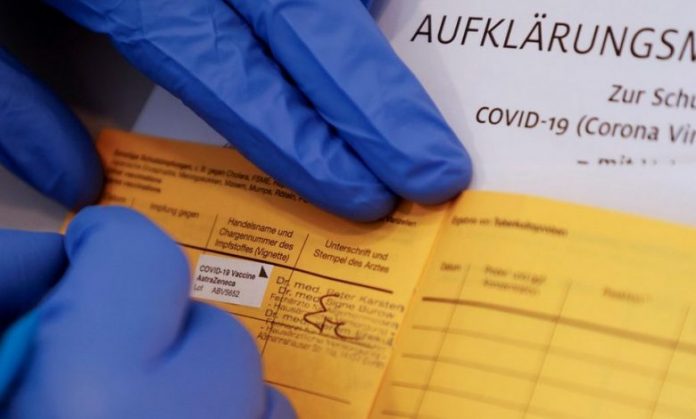 Salma Jahangir
PESHAWAR: Coronavirus vaccination has become so important for the citizens now that it has become difficult to do any important task without it.
I realized the importance of corona vaccination few days ago when I went to the Lady Reading Hospital Peshawar for getting my second dose of vaccination. A pregnant woman was brought to the hospital to be admitted to gynecology ward, and she was asked to produce vaccination certificate, which was not there. Then she was asked to at least get the first dose of vaccination as minimum requirement for admission in hospital.
The woman was sitting near to me and she was making a lot of complaints as she was in pain due to her deteriorating condition. At that time, I realized that vaccination is must under all circumstances because we cannot remain isolated all the times and as a human being we need to interact with different departments and institutions where our case may not procced if we don't possess vaccination certificate.
When I went to computer operators for entry of the second dose of vaccine, I saw a long queue there. An elderly woman also came there, but she was sent back as she had not brought her identity card. The woman made several requests to staff, but it was not possible for them to cooperate with her without her identity card. The elderly woman had come for checking her eyesight, but it was not possible without corona vaccination.
Shamim, a teacher at a government school, said her salary for this month was withheld as she could not get vaccination before the government deadline. Now she said Eid is coming closure and she is facing difficulties in arranging financing for buying sacrificial animal. She said her salary will be released only after she gets vaccination certificate when she can get only through two doses of vaccine which will consume a lot of time.
According to a decision of the KP government, travel in BRT will not be allowed without vaccination certificate from August 01. Entry to shopping malls will also be linked with corona vaccination, while the same will also be required during visits to wedding halls and tourist spots.
Hits: 1