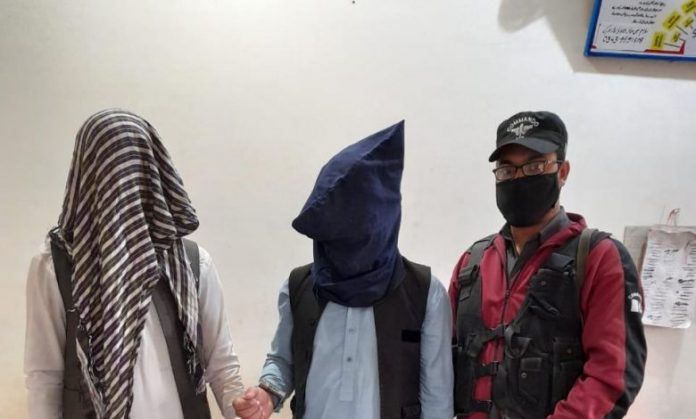 MARDAN: Mardan Police has arrested two accused involved in rape of a woman.
Officials of Kharki Police Station said the arrested accused during initial interrogation have confessed their involvement in the crime and also revealed names of their other accomplices.
A spokesman for police said a woman lodged a report with Kharki Police Station that five persons Mehran, Hazrat Ali, Talha and their two unknown accomplices raped her on Wednesday night. The police filed a case and initiated investigation.
District Police Officer (DPO) Dr Zahidullah took strong notice of the matter and formed a special investigation team. The police team arrested two accused, Mehran and Hazrat Ali, and raids for the arrest of remaining accused are continuing. Police said the remaining accused will be arrested soon and brought to justice.
Man kills fiancée
A man shot dead his fiancée upon her refusal to marry him and then also shot himself due to which he was critically injured.
Police said a girl was engaged Masood Farooq in Lakpani area of Mardan, but later on the family members of the girl refused to give the girl in marriage to Masood. On Sunday, the girl was returning home after attending a marriage ceremony when the accused followed her and opened fire on her due to which she died on the spot. A passer-by woman was also injured in the firing.
After killing his fiancée, Masood also shot himself in the head due to which he was critically injured. He was taken to Type-D Hospital Katlang and then shifted to Mardan Medical Complex where his condition was stated to be critical.
Last month, the body of a nine-year-old boy was found in Katlang.
The body bearing torture marks was handed over to heirs after post mortem. TNN correspondent reported that Ismail, son of Mumtaz, who was a student of third grade, went missing on from Purana Mohallah area of Katlang. The family members searched for him everywhere, but could not find him.
Police personnel were also helping the family members and villagers in search for the missing boy. The search continued on Thursday night and the body of Ismail was found in an irrigation water channel on Friday morning. Police first shifted the body to Type-D Hospital Katlang for post mortem and then shifted it to Peshawar for DNA samples and other investigation.
Hits: 0