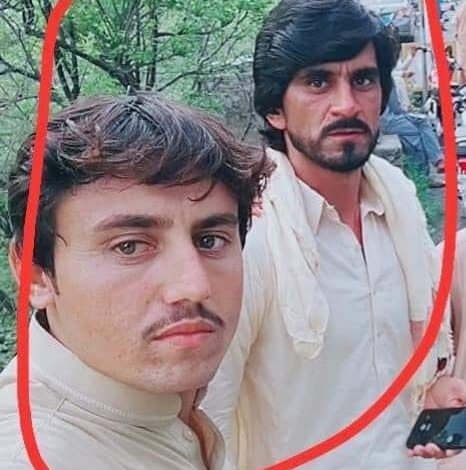 MIRANSHAH: Two more youth fell victim to target killing in North Waziristan tribal district, local sources said on Saturday.
The sources said the target killers killed the two youth hailing from Bobarkhel sub-tribe of Tochi Par Khaiderkhel. The victims were identified as Dostullah and Sunib. The bodies of the two youth were shifted to a local hospital for post mortem.
The assailants escaped from the scene after committing the dual murder. Police have filed a report and initiated investigation.
The reason behind the murder could not be ascertained, and no one has taken responsibility of the incident.
Target killing incidents in Waziristan region have increased recently which have created an atmosphere of fear and concern among the people. It was 43rd incident of target killing in the tribal region this year in which at least 45 people have lost their lives.
On August 30, two brothers were killed in a target killing incident in Mir Ali area of North Waziristan.
Official sources said unknown armed men attacked a pick up vehicle in Nauna village and killed two brothers Hikmatullah and Rehman, hailing from Ghulam Khan.
On August 27, eminent social activist and founder president of Youth of Waziristan Noor Islam Dawar was shot dead by unidentified armed men in in North Waziristan.
Local sources said Noor Islam Dawar was coming back to his village Mulagan from Mir Ali Bazaar when unidentified armed men travelling in a car and a motorcycle opened fire on him in Inzerabad area, leaving him critically injured. He was shifted by the local people to Mir Ali Hospital where he succumbed to his injuries.
On August 03, a police official was shot dead by unidentified armed men in Mir Ali Bazaar.
District Police Officer (DPO) Shafiullah Khan Gandapur said that Sub-Inspector Muhammad Shafiq was in Miranshah, the main town in North Waziristan, for an official task and was going back to his duty station in Shewa when unidentified armed men attacked him in Mir Ali Chowk. The police official received multiple bullet injuries and died on the spot.
The martyred police official belonged to Madakhel in Spinwam tehsil. According to police, it was a targeted attack.