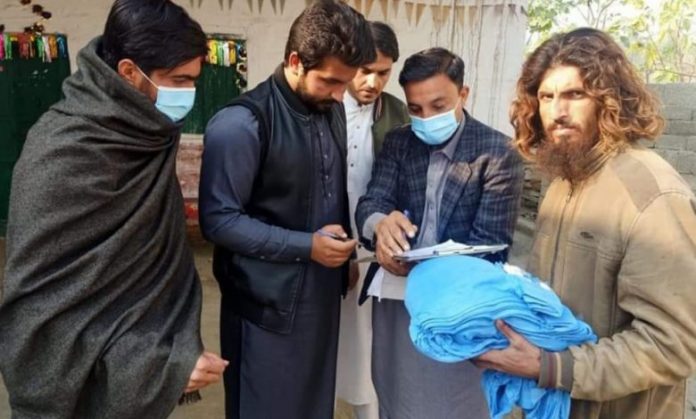 Muhammad Zahid
LANDIKOTAL: As many as 2,700 volunteers, who distributed mosquito nets among people in Khyber tribal district, have not received remuneration.
The volunteers including Siyal Muhammad Khan, Ubaidullah, Fazle Amin, Kamal Shah, Ilyas Khan and others told this correspondent that they dispatched free of cost mosquito nets to people from December 22-31 in Lowara Mena, Tatara, Mian Morcha, Sher Burj, Zaga Killi, Painda Lalma, Shaheed Mena, Bara Darra, Maradhand and other areas of Khyber district which was commended by the local people. However, the volunteers did not get remuneration even after lapse of two months.
Muhammad Siyal said he is a worker at a local marble factory. He said he came to know about the requirement of volunteers for anti-malaria program in which a supervisor was supposed to get Rs3,000 per day and enumerator would get Rs2,000. He said he was selected as a supervisor for which he took leave of 10 days from factory. He said he lost the income of factory and did not receive income from Malaria Control Program as well due to which he was facing financial crisis now.
Ubaidullah said he closed his shop to work for the program, but undue delay in remuneration perturbed him and his other colleagues.
The affected volunteers held a meeting at Jamrud Civil Hospital during which they demanded payment of dues without further delay. They warned to stage protests if the problem remained unresolved.
In-Charge Civil Dispensary Mallagori Dr Niaz Ali admitted delay in payment of dues. He said he has sent all the documents of volunteers to the central office in Islamabad. He said there were some deficiencies in the documents of some volunteers which have been corrected. He said he is in regular touch with the headquarters and payment of dues would be ensured as soon as possible.
Dr Niaz Ali said mosquito nets have been distributed to people without any discrimination.
Director General Malaria Control Program Dr Mukhtiar, when contacted, said delay in verification process caused delay in payment of dues to volunteers. He said he has issued strict instructions to relevant officials for quick payment of dues. He said payment has been completed to the volunteers of erstwhile FR Peshawar, while payment to all volunteers in merged districts would be completed soon.
Hits: 10