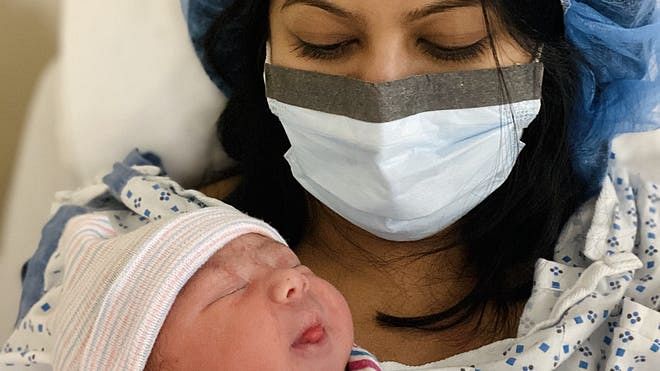 Rani Andleeb
PESHAWAR: Coronavirus threat is as real as it could get and even children are well aware of it. The real challenge lies for parents who aspire to strike a balance between earning livelihood and ensuring social distancing as well.
Dr Ameer Muhammad, serving in Lady Reading Hospital (LRH) Peshawar, told TNN that corona positivity ratio in children in Lahore, Islamabad and Karachi is 12 percent. He said the third wave of coronavirus in Pakistan is also as lethal as the first two waves and no reduction has been witnessed in corona cases that is why same level of precaution is needed like the first wave.
Parents are now more concerned about their children as it is first time that corona cases are being reported among children in Pakistan. Dr Ameer Muhammad said coronavirus tests of children are also being carried out in LRH and most of these are suspected cases. He explained that the suspected cases include children born of mothers diagnosed with corona or those children who come in contact with other ailing children with symptoms like corona. He said the corona tests of children are also conducted on the same pattern which is in vogue for adults.
How to protect children?
Dr Ameer Muhammad said precautions and things to use for corona-infected children are the same as for adults. He said the infected children will also have to wear facemasks, use hand sanitizers, gloves and wash hands repeatedly besides maintaining social distancing.
To a question whether lactating mothers infected by corona can feed their children, Dr Ameer Muhammad said such mothers must wear facemask and use hand sanitizer and gloves while feeding the infant. He said those having symptoms must also observe precautions.
How symptoms appear in children?
Dr Ameer Muhammad, associated with the largest public sector hospital of KP, said if a newborn child has flue or his/her tongue has turn red or infection in the mouth must be taken for corona test by the parents. He said children with symptoms must be isolated. He said the isolation treatment of adults and children is similar.
Hits: 1