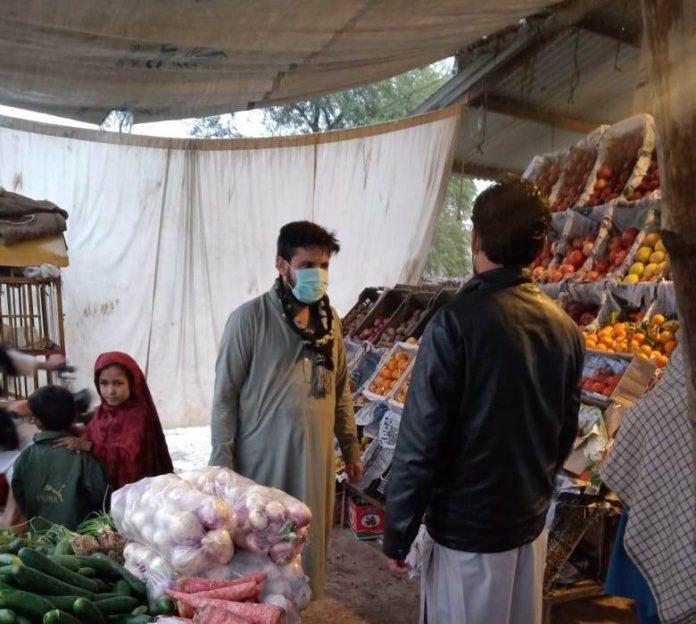 Nawaz Orakzai
KALAYA: If someone has the desire and determination to do something, he or she can easily find a method to accomplish the task despite any hurdle. Asmatullah, a businessman in Orakzai tribal district has done what has been taught in the proverb "where there is a will, there is a way".
Asmatullah has been running a business of vegetables, fruits, edibles, and other household items in the Orakzai district. Like many other people, his business was also hit hard by the coronavirus lockdown. Keeping in mind the prevailing situation of the pandemic and the continuous rise in the infection rate in the province, he fears the government may impose another lockdown which will further impact his business.
"The first lockdown had severely affected the business community. But this time, I have prepared an alternate plan to continue my business," Asmatullah tells TNN.
"I have prepared lists of my customers and created WhatsApp groups. I have informed all the customers that in case a lockdown is imposed, they do not need to worry and physically come to my shop. They can simply order what they need. The rest is our responsibility as we also have started home delivery service," he reveals.
Apart from his main shop, he has also set up distribution points in different parts of the district to facilitate customers from far-flung areas. He says that he has been trying in personal capacity to create awareness among the public regarding the coronavirus pandemic and urge them to follow the preventive SOPs.
"Unfortunately, people were not taking the coronavirus pandemic seriously. I have displayed banners at my shop urging the public to follow the SOPs and wear facemasks while coming to my shop. I regularly ask people to keep the mandatory distance and use sanitizers. I have ensured the availability of hand sanitizer at my shop," he informs.
Asmatullah says the closure of markets and business centers cost the traders dearly as not only their shops remained closed for long, but they had to pay the monthly rents of their shops. Besides, he adds that the frequent raids by police and officials of the district administration also affected their businesses.
Hits: 2