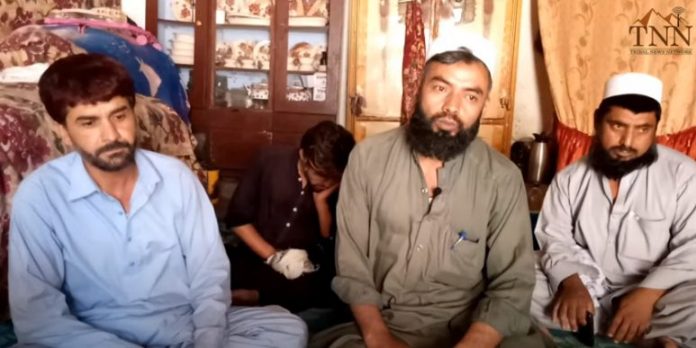 Rifaqatullah Razarwal
PESHAWAR: The family of an Afghan deceased child, who was denied burial in Peshawar by the local people, says it had to endure a lot of hardships and agony due to this incident.
Saida Jan, uncle of 11-year-old deceased Afghan child, says he is living in Chamkani area of Peshawar for the last 40 years. He told TNN that his nephew drowned in Afghanistan last week, but his body was not found there. He said the Rescue 1122 officials recovered the body of his nephew from Warsak inside Pakistan after six days and shared his photo on social media page. He said the body was unidentifiable due to remaining in water for such a long time, but he identified him as he had six fingers in both hands.
Saida Jan said he had made preparations for burying the body in a graveyard in Chamkani, but the local people refused to allow the burial, alleging that the father of the deceased child had desecrated the national flag of Pakistan upon reaching Afghanistan.
Sher Wali, another uncle of the deceased child, said he kept crying during Zuhr prayers and wondered why this happened to his family. He claimed that the villagers had no proof of the desecration of Pakistan's national flag. He said his family loves Pakistan and if some mistake regarding the flag has happened then it is condemnable.
A video went viral on social media on the day the body of the Afghan child was found. The video is filmed in Chamkani where a person is telling policemen about alleged desecration of Pakistani flag. The person who is not allowing the burial was identified as Hidayatullah, who is brother of ANP Town-2 President Saeedullah. He is saying in the video that disrespect to the national flag will never be tolerated. Hidayatullah and his supporters did not offer comment when TNN contacted them.
SHO of Chamkani Police Station Haji Ibrahim says no case of the incident has been lodged as the Afghan family had already taken the body to Torkham before arrival of police.
The deceased child's uncle took the body to Torkham border during night, but Customs officials asked him to bring no-objection certificate from Afghan Consulate in Peshawar. After obtaining the NOC, the body was handed over to parents, who buried it in Afghanistan.