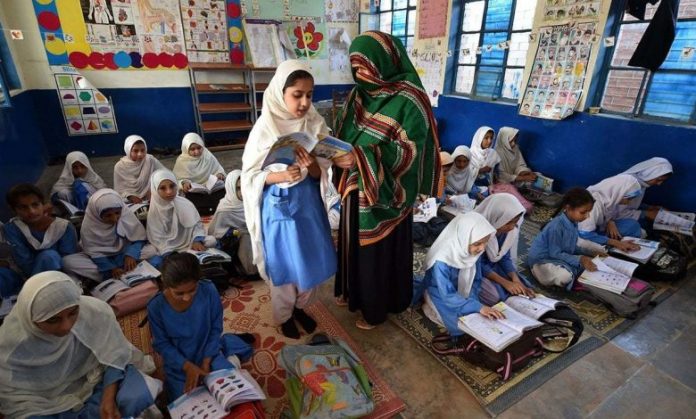 Saba Ali
MARDAN: For Zenab, almost every morning starts with verbal exchange with brother-in-law, taunts by sister-in-law and strange attitude by the neighbours.
The mother of three from Bakhshali area of Mardan works at a non-governmental organisation (NGO) and faces a lot of difficulties. Despite permission from husband, her in-laws are unable to come to terms with the fact that a woman can do a job. However, Zenab is steadfast and determined, and she is doing her job without carrying about negative responses.
"Every day when I get ready for office, my mother-in-law and brother-in-law confront me and ask why I need a job when my husband looks after me well. No woman in the family earlier did a job," Zenab said while talking to TNN.
Zenab said the thought of leaving the job due to pressure from family and society comes to her mind, but she has never lost courage and also helps in domestic tasks in a hope of keeping her in-laws satisfied. She said she wants to set an example for other girls by doing a job. She said it is very unfortunate that some girls can't do a job even after getting higher education.
Zenab's younger brother-in-law Rehmanullah is often taunted by villagers about the work of his sister-in-law due to which he remains tense and wants Zenab to quit her job.
Rehmaullah believes that his brother's children are not getting proper care in their mother's absence. He said he is fed up with people's taunts and forbids Zenab from work, and verbal exchanges on this issue is a routine.
Professor Zafar Khan of Sociology Department of University of Peshawar said still a considerable part of our society is reluctant to admit the importance of women in development process. He said it is unfortunate that a working women in a Pakhtun society is considered a 'rebel'.
"We have inherited this mindset that a woman must stay inside home all the times. Opposition by family and strange attitude by the society affects performance of women in their jobs," Prof Zafar said.
He said the difficulties of working women can decrease they create a balance between official and domestic responsibilities.
Hits: 0