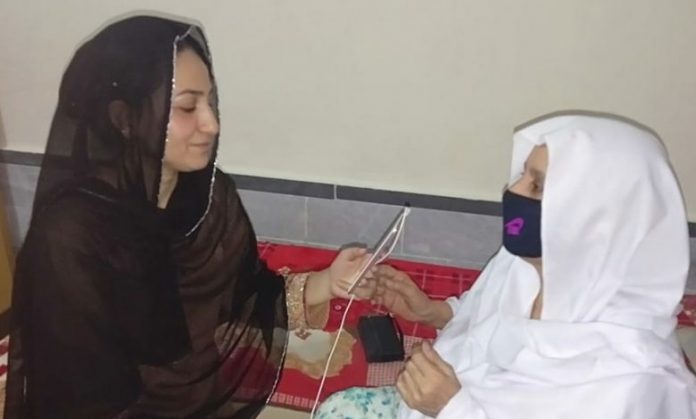 Asma Gul
PESHAWAR: Whenever women got opportunity to take part in development activities, they proved their mettle in peace-building, social development and delivery of justice. It is imperative to include women in decision-making process to ensure swift development in any field of life.
Shamim Bibi, who hails from Peshawar, says male members of her family don't give any importance to women's point of view and they don't even bother to consult them on domestic issues. She says everything from dressing to food and even the acceptance or rejection of marriage proposals is made by men. She says now her sons also have the same approach towards women as they have grown up in a patriarchal set up.
Ziaullah Chitrali, Imam at Jamiat Masjid at Kohat Road, says it is proven under Islamic teachings that it is alright to consult women on worldly and religious matters. However, he says, if a man opts not to consult women then there is no issue. He said Almighty Allah has made men more autonomous than women and they are not bound to consult women on every issue.
Professor Zafar Khan from Sociology Department of the University of Peshawar says women never lag behind from men in any walk of life. He says when women are ignored on important occasions, they tend to confront mental discomfort and tension. He says it is very obvious that the societies which have ignored women lag behind in development. He says Europe and America have made development has they have made their women independent and powerful.
Psychiatrist Kainat says women who get more respect and appreciation at home are healthier physically and mentally then those who have been completely overlooked. She says a woman with positive thinking looks after her children well and she shifts this positive energy to her children. However, she says, the women, who are completely ignored by men, confront stress and inferiority complex, they face mental breakdown which affects their overall personality.
A disturbed family system, where women are tortured physically or mentally, brings negative impact on children as well, and when they grow up, they also show similar shortcomings.