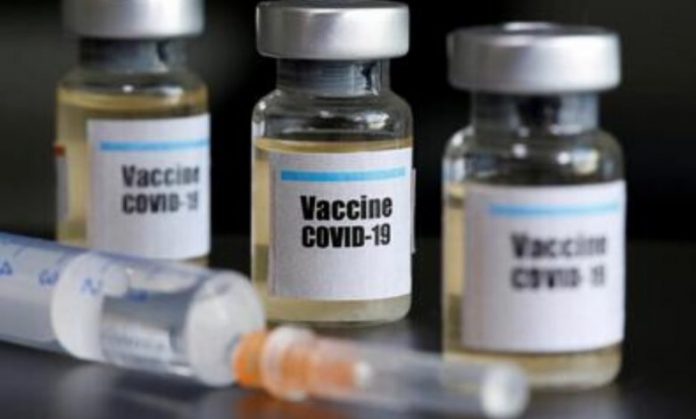 Khalida Niaz
PESHAWAR: Like rest of the world, vaccination process against coronavirus is also continuing in Pakistan, but its pace is very slow. According to the National Command and Operation Centre (NCOC), vaccination process started in Pakistan in February, and till June 26, as many as 14,165,288 people have undergone vaccination, which is less than 7 percent of the country's population.
Women tend to believe in rumours?
There are many reasons behind slow response to vaccination in Pakistan like lack of awareness, ignorance about procedure, shortage of vaccines, but a major reason is the spread of rumours, which mostly affects the women as they have fewer sources of access to authentic information.
Saima from Mardan was also initially reluctant to go for vaccination as she had heard that it causes death after two years, it may cause infertility, growing of unwanted hair etc. But when she talked to doctors and did a little research, she came to conclusion that the vaccine is totally safe and she decided to undergo vaccination.
No side effect
Saima says corona vaccine has no side effect and everyone should go for it.
"I was also initially reluctant, but after talking to doctors and other people, I realised that this is totally safe," she told TNN.
Saima says she is feeling alright after undergoing vaccination and she would advise all women to undergo vaccination and make them safe.
When vaccination was initiated in Pakistan, it was only available for frontline health workers, but now it is available for all people above the age of 18 years.
Rumours are baseless
Malik Shahzad, who works with a private news channel, says all rumours related to corona vaccination are baseless. He says some people also link vaccination to religion. He says there is a ridiculous rumour that a virus is transmitted in the human body through vaccination which makes him honourless and deviant from religion. He said the government, media and health experts will have to join hands to create awareness among people against such ridiculous assumptions.
Malik Shahzad said the spreading of rumours is easy nowadays due to influx of digital media and easy sharing through different apps. He said no news or post must be forwarded without verification.
Role of doctors
Dr Shabana Kamran from Mardan, who treats about 40 women patients daily, says she tells all her patients about the importance of corona vaccination and assures them that it is totally safe.
Dr Shabana says she tells her patients that if vaccination was dangerous then doctors would not have undergone vaccination. She says many people have agreed for vaccination with her efforts.