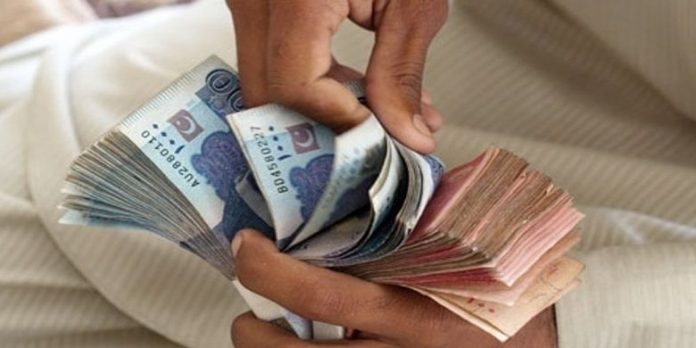 Rani Andleeb
PESHAWAR: Samina, who is teaching in private schools for the last 12 years happily told her friend Jameela that her salary is increased to Rs15,000 as she holds double Master's degrees.
But she was humbled when Jameela told her about the announcement by the Khyber Pakhtunkhwa government that minimum salary would be Rs21,000 for workers during this fiscal year. Many workers are unaware about this step of the provincial government, while those who know about it are also silent and agreeing to work with much lower salaries due to fear of losing their jobs.
Shumaila, who teaches at a private school, said she received Rs16,000 salary and supports her husband in meeting household expenditures. She said she was unaware about the minimum salary slab set by the KP government.
Maria from Peshawar said she holds two Master's degrees and teaches at a private school. She said she is aware about the notification, but she is silent and not demanding raise in salary because the school administration allows her to bring her two-year-old daughter to school. She fears she might lose this concession if she works in a large school.
Sumaira, another teacher, said she works at a big school and her salary is Rs19,000, but after security and conveyance cuts, she receives only Rs14,200 as monthly salary. She said the rules of her school are very tough and her job doesn't ends at school, as she also brings a lot of work to home on daily basis. She said she cannot sit at home in wait for a government job about which there is no guarantee. There are many girls, who are compelled to work at private schools with low salaries as they are unable to find government jobs due to very tough competition.
Sonia, who lives in Amin Colony, said she receives Rs20,000 salary from her school, and she would be happy if the government's minimum salary notification is implemented. However, she said even Rs21,000 are not enough to meet household expenditure during this era of high inflation.
Principal of a private school, when asked about low salaries of teachers, said they receive low fee from students and cannot afford high salaries to teachers. The principal said the school cannot increase fee as they have to keep in view the affordability level of parents.