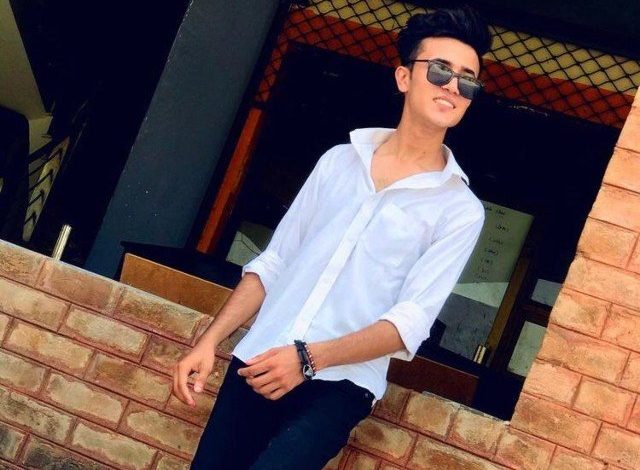 PESHAWAR: A 20-year-old Tiktok star from Tehkal area of Peshawar on Wednesday committed suicide inside his house over rejection of his marriage proposal.
It has emerged that TikTok star Shahzad Ahmad had over 300,000 followers. Police said Shahzad Ahmad's brother, Sajjad filed a complaint in which he stated that his brother was missing. Later on, he found him hanging from the ceiling fan in another room. The family rushed Shahzad to hospital where he was pronounced dead on arrival.
Shahzad reportedly liked a 16-year-old school student but the family of the girl turned down his marriage proposal several times. Shahzad got depressed over rejection of marriage proposal and eventually committed suicide.
A friend of Shahzad, Aamir said the deceased had made multiple attempts to end his life recently. He mentioned that the girl told him that they would not be talking or meeting again which hurt Shahzad and attempted suicide by taking sleeping pills but he was later rushed to the hospital and saved. He said Shahzad was not on talking terms with the girl for some time, but they again became friends.
The friend said the girl was initially a follower of Shahzad and then they developed friendship. However, he said, the girl's family was not happy with too much indulgence of Shahzad in TikTok and cited it as a reason behind rejection of marriage proposal. The marriage proposal was also turned down because she was too young. The friend said Shahzad also went to the extent of deleting his account with more than 300,000 followers to impress the girl's parents, but they remained unmoved and kept on rejecting the marriage proposals.
Amir said Shahzad was his partner in an online store and was making good money. He said Shahzad did everything to impress the parents of the girl and after regular failure he took the extreme step of ending his life.
Several youth have recently lost their lives in Pakistan with TikTok being the factor in their death. Three days ago, a youth was killed after being hit by a train while filming a TikTok video in Nowshera.
Hits: 0